It has come up a few times in the past about my Suburbans.  They were regular restores, or resto-mods so I will insert those builds here in the Off-topic section!
First up is my Sears ST/16....
History..
My dad bought it new back in 1975. Everyone always wanted him to plow their gardens for them. :-)

Around 1979-80 My dad was loading it up, the ramp he was using snapped in two leaving the tractor belly up and the nose completely smashed. Amazingly that was the only thing that seemed to sustain damage, the rest of the hood was OK. Dad was unharmed and ok in this accident. Dad got it propped back on it's feet and it still ran. About 5 years later it threw a rod and was out of commission for a month or so while my dad overhauled the engine. Continued to run good until about 1987 when it threw another rod. Again my dad repaired. Also, my brother tried to recreate a nose piece out of some aluminum at that time. That is what is on it in the beginning of the restore. About 2 more years later the engine died again. Time to give up on the engine. My dad decided to buy a new tractor and this one sat out back. It continued to set out back until sometime after 2000 my brother-in-law picked it up and had it. My dad kept the attachments and 3pt. He modded the 3pt to work on the 90 Craftsman he purchased (my SASQUATCH II).
Unfortunately my sister's yard floods a lot. The tractor sat in 6-10 inches of water pretty frequently.  The tires/wheels are a loss. My brother-in-law was going to haul it off for scrap. I told them I wanted it, so it is in my possession now.
This tractor was the first "motored" vehicle I ever drove. My dad at times let me drive it all over the yard what seemed like hours or until it ran out of gas. Lots of good memories of the tractor. I can still remember what it looked like back when it had the original nose!
My Plan...
Tear it down and completely go through what is left. I have pulled the engine, the starter is a goner. Not sure what broke on the engine, but have decided to just let it go. After 2 busted rods, I think it's best to let that rest in peace. A re-power was in works.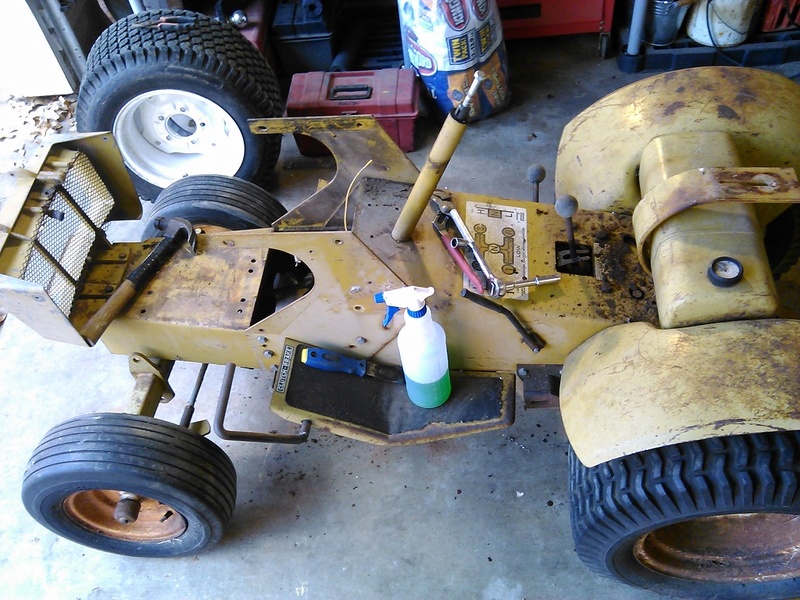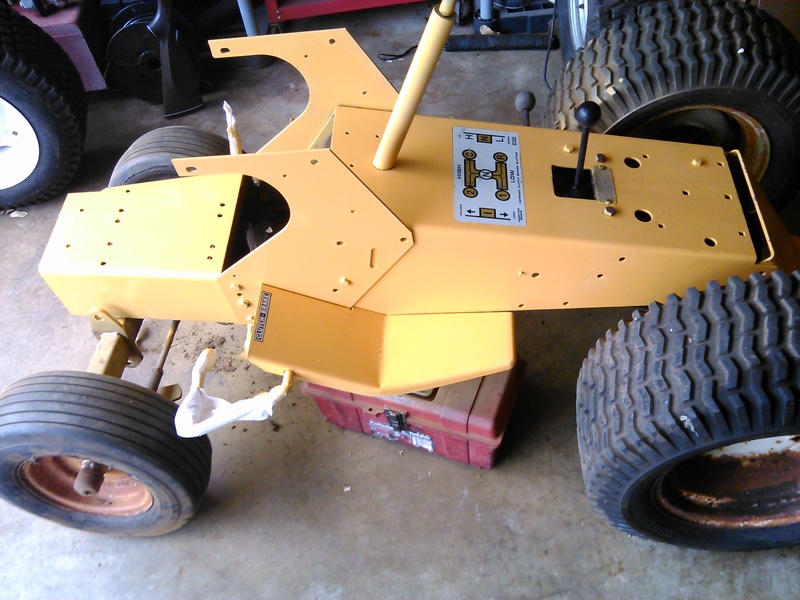 I repowered it with a 13hp (rated 13-15hp) Lifan motor.  It cost a little more than a Predator, but it was suppose to have a better alternator in it. (I'm not so certain)
New engine required me to move the lower grill out 2 inches, so I made a spacer for the hood to compensate.  I also found a upper nose piece cheap on Ebay, it had a crack that was "EASILY" fixed and can barely tell it was broke.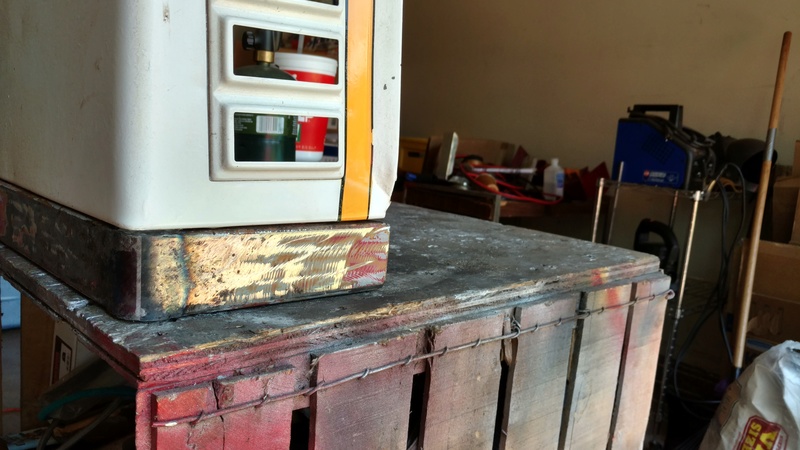 And here it is today!  I've been calling it Grandpa a lot lately as it was the oldest tractor I had.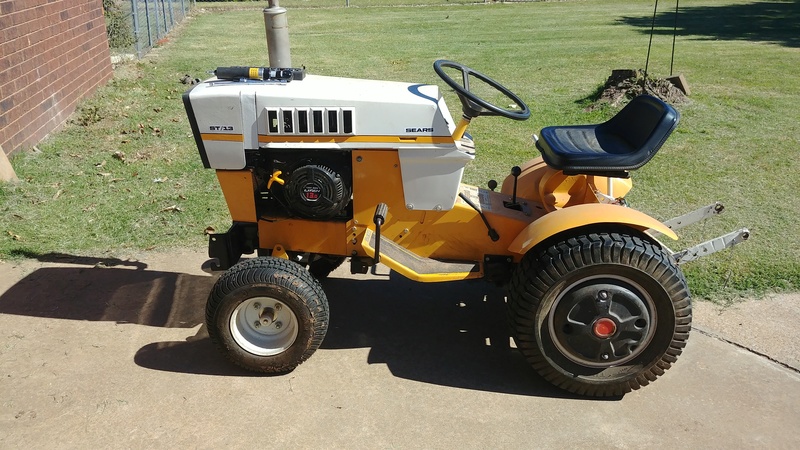 This pic I was playing around with a larger front tire from when Sasquatch was a Utility build.  While it made it smoother, it was a plowing FAIL.  LOL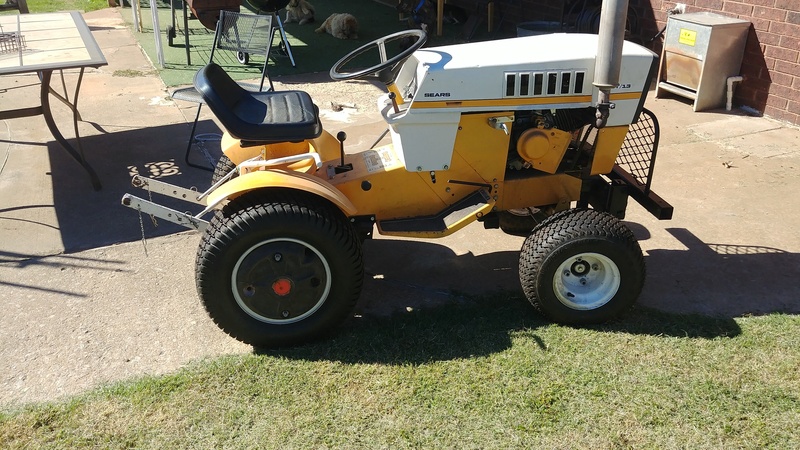 Other mod I did was add go-kart hubs on the front spindles to accept a 4 on 4 tire.
They are these hubs,
http://www.bmikarts.com/4-x-4-Galvanized-Wheel-Hub-Front-with-58-Bearing-_p_2553.html
I had to trim 1/2 off the barrel to fit the suburban.  I changed out the bearing to a 3/4 and I added a grease point on the hub.