Weeeeeell I finally went and rolled the poor neglected MTD out of the shed yesterday to do some work.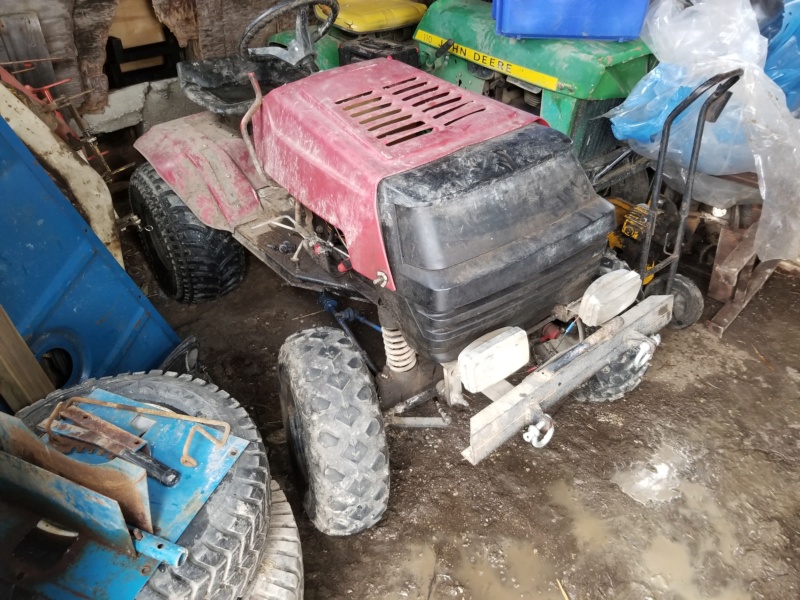 So lately I've been noticing that it sits crooked when you look at the front, like lower on the one side. Never knew what was causing it but today I finally tracked it down to the coil buckets up front. I thought about it, and decided the easiest way to fix it was to cut them off and make new ones:
Jacked it up and pulled the coils out: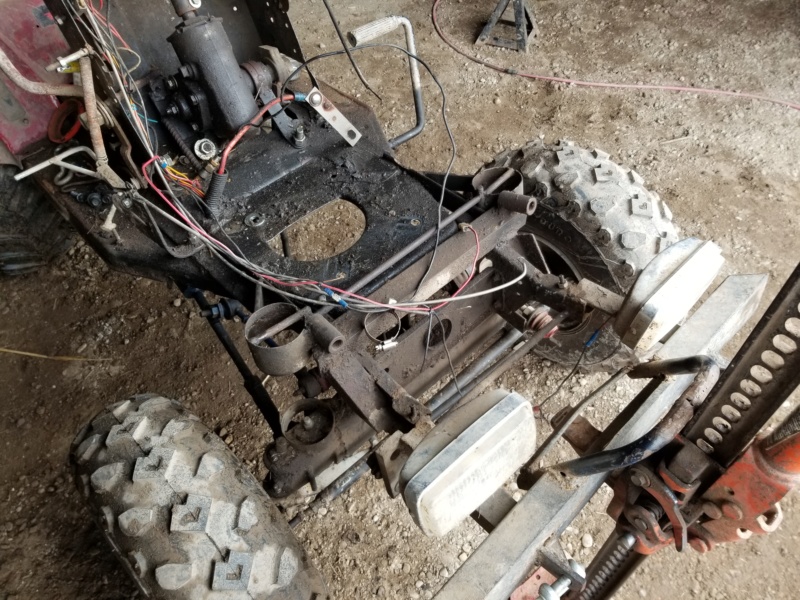 After I cut the old ones off I determined where ride height was gonna be and lifted it a little above that to allow for some spring sag. Then I just sat the springs in the lower buckets and let the coils figure out where they wanted to sit.
Once I got enough trimmed out of the way for them to fit, I cut out the new buckets. Went with the same design pretty much, an old tractor muffler donated some pieces: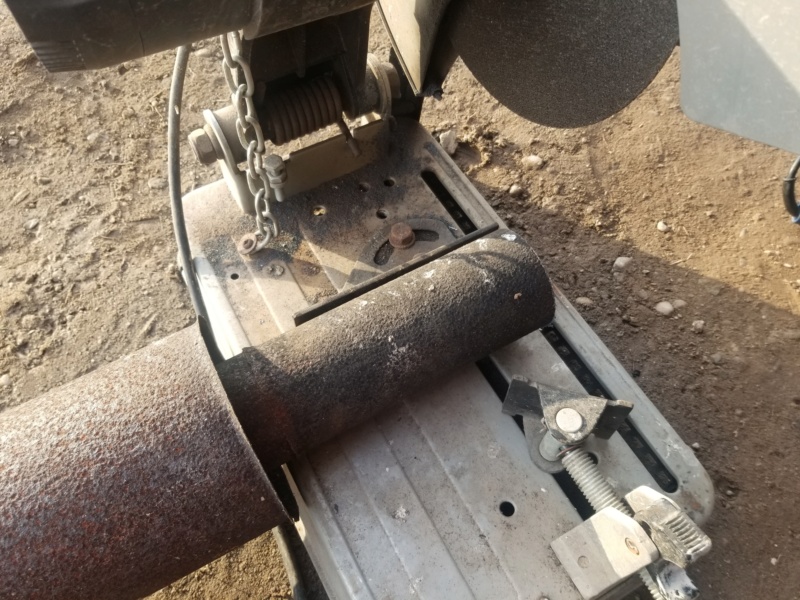 One done! Re-used the side braces that I cut off, and added one on top at an angle: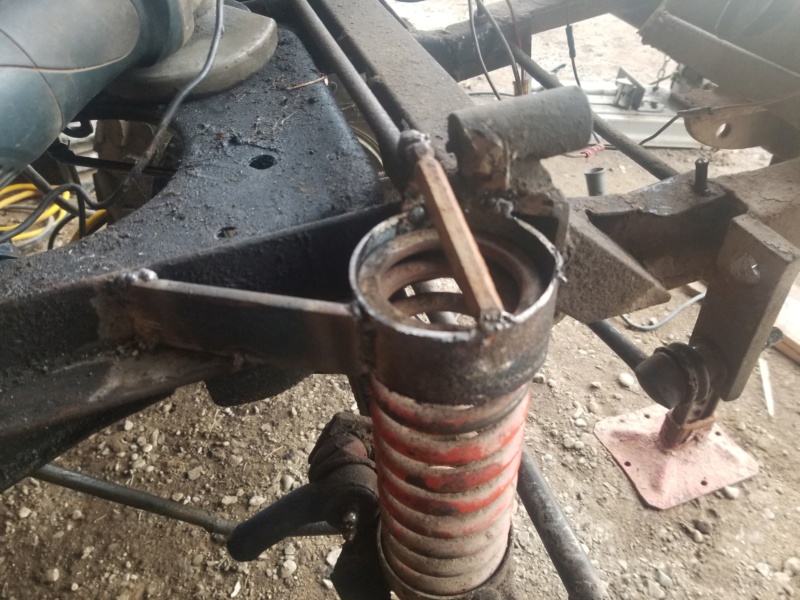 Then both done: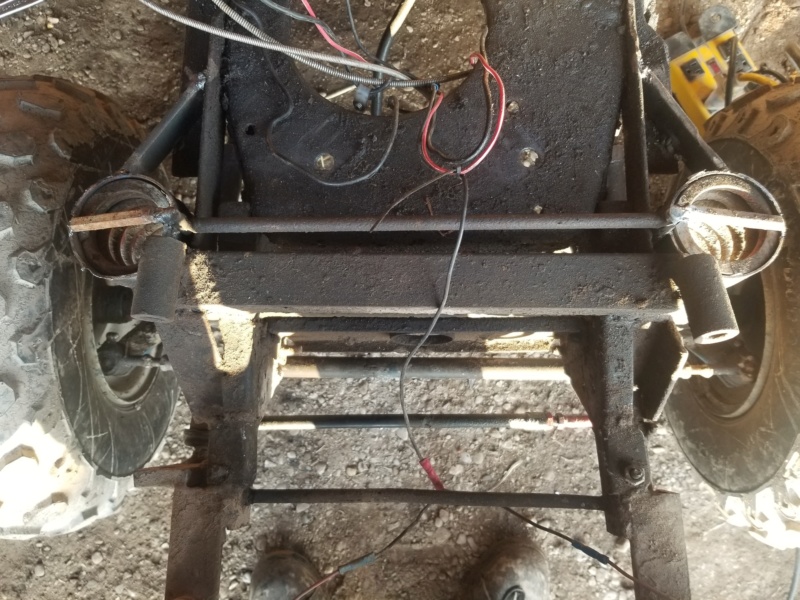 Also re-used the old upper coil retainers: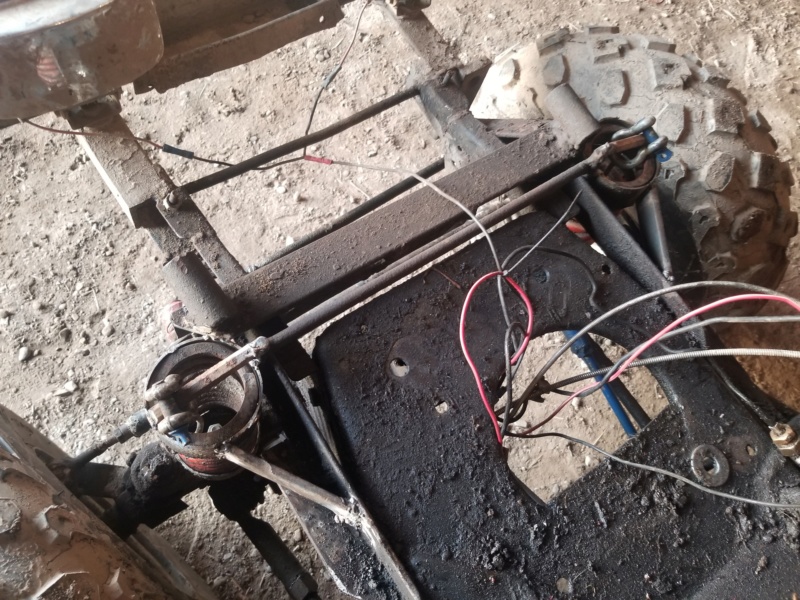 Didn't turn out too bad, she sits level as can be now!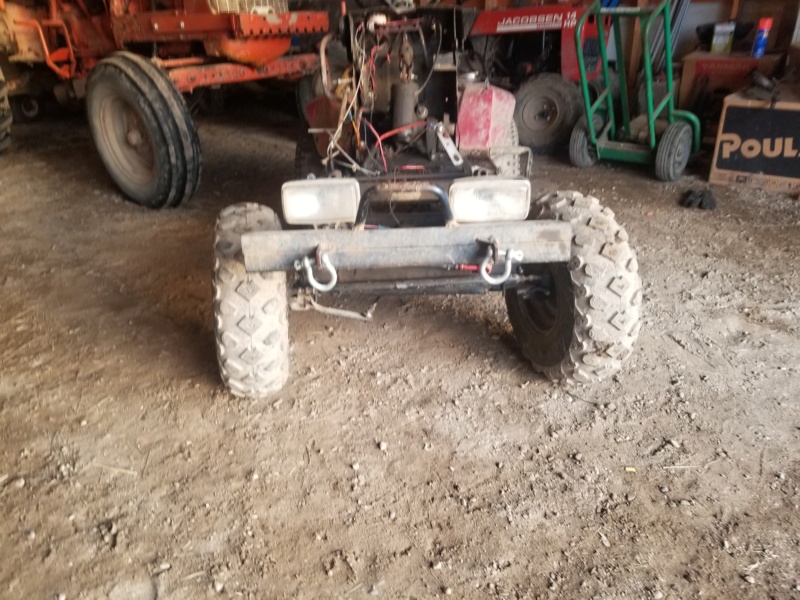 I still have to brace them underneath, but I'm going to flip it up someday and do a bunch of work, so I'll do it then. But for now it's prettg good.
Oh I also adjusted the Y-links to tune the geometry in a bit, as it was off on the one side:
It's dialed it quite nicely now.
So yeah, I know it doesn't seem like I got a lot done, but there was a stupid amount of measuring, thinking, and double checking to make sure it was gonna be right this time. I'm getting some parts for the Build-Off tractor today so I probably won't work on the anymore MTD this week, but it feels great to have something done!
Let me know what you think!

"This'll either wake you up or put you to sleep forever!"- Red Green         "Whatever you do you should do right, even if it's something wrong." - Hank Hill
      - MTD Off-Road Build
      - Ford LT 110 Off-Road Build
      - Craftsman GT 6000 Off-Road Build
       - Sears LT11 Rat Rod Build *2019 Build-Off Winner!*
  - Allis B-110 x2, 710 & 716 - Wheel Horse 655, 953 & 500 Special - Case 444 - Bolens Versamatic & 1668 - Cub 106 & 124 - Ford 120, LGT 125 & 145 - White 1650 Yard Boss      
*I have 21 tractors and over 40 chainsaws, I need help*