Rustbucket Garage
Core Member







2022 Build-Off Entrant

2022 Build-Off Entrant




Join date

: 2021-01-15


Posts

: 1226

Subject: Re: TGM 22 B/O Planning thread. June 9th 2021, 11:06 pm

---

Maybe a big ol moose catcher/bull bar like you see sometimes on 18 wheelers? It would match the tree kickers pretty good I think.

I always thought it would be cool to try and put some lights on a roll bar behind the seat like the baja rigs do. Just my 2c
MightyRaze
Administrator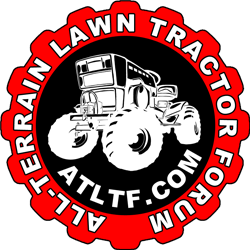 2017 Build-Off Finalist

2017 Build-Off Finalist

2018 Build-Off Top 3 Winner

2018 Build-Off Top 3 Winner

2019 Build-Off Top 3 Winner

2019 Build-Off Top 3 Winner

2021 Winner of Winners

2021 Winner of Winners

1st Place Build-Off 2022

1st Place Build-Off Winner 2022

10,000 POSTS!

10,000 POSTS!




Age

: 48


Join date

: 2016-09-06


Points

: 14360


Posts

: 10146


Location

: Oklahoma

Subject: Re: TGM 22 B/O Planning thread. June 17th 2021, 7:30 pm

---

Rustbucket Garage wrote:

Maybe a big ol moose catcher/bull bar like you see sometimes on 18 wheelers? It would match the tree kickers pretty good I think.


I always thought it would be cool to try and put some lights on a roll bar behind the seat like the baja rigs do. Just my 2c

Hmm.... not sure why I missed this post.  Got me thinking should I decide not to use the bumper I have lying around.