One of the new guys here just did it but I see no pictures. The way I have seen it done if eliminating the dash lever is to take the foot throttle using the same location.  On that round pivoting part where you hook it up, on the other side is another hole, get a spring with decent return and put on that so you don't stick at high speed.  Don't forget your foot pedal return spring as well.  Not entirely sure on keeping the dash lever.  Careful yanking on the governor on these engines.  They tend to sling the governor gear apart.
What I was saying... If your dash/foot comes in from the other side of the engine, these just flip.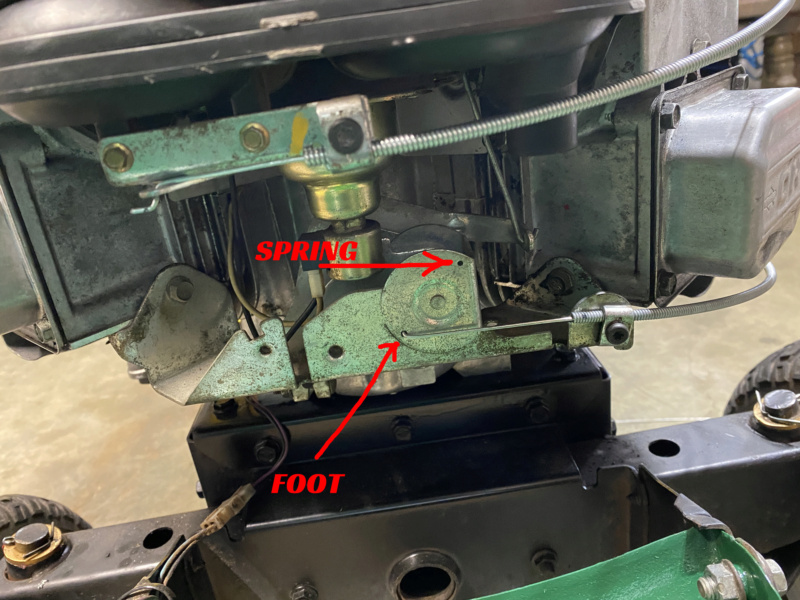 As for slinging the governor... this is what that looks like.  I got lucky and it didn't get in the cam or crank and break something.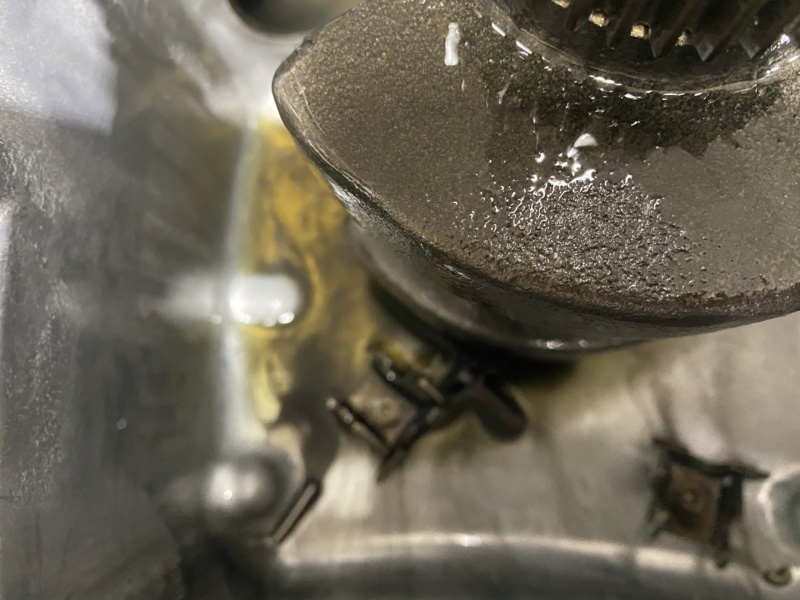 As for single or double barrel carb.  I could not tell if one is better than the other.  As for the hesitation?  Could use a carb clean.  Careful with the jets on double barrel carb, I have been told they are not interchangeable.  They are L-R specific.  Also, if you are thinking the bike carb on the single manifold.  Typically the governor is removed.
_______________________________________________
Tractors:
Li'l Red
 - 89 Murray Widebody
TheGreenMachine
 - 89 Craftsman GT18
Bowser
 - 01 Murray Widebody LT 
Phoenix
 - 75 Sears ST/16
Dirty Rat
 - 77 Sears Suburban
Kal-El
 - 82 Murray GT
Have a question? Ask me! Type in "@MightyRaze" in your post!