My first time entering the build off! This is the start to my rat rod dynamark wide body 11/36.
Right now it is just a frame, front axle and transaxle.
I am going to put the 16.5hp command pictured onto it and the peerless 700 5speed gear box.
It is going to be lowered with a live axle, front axle will be custom made and mounted so it sits around 2in off the ground.
Im going to cut up the pictured wheel barrow and mount it for a seat bucket.
I have some 2nd gen craftsman steering that i have to pull still and swap into it.
I am also going to custom paint it, red with black accents.
Im still undecided on the tires that i want to run.
Im going to run a disk brake on the rear live axle for my brakes.
Im going to gear it for around 35-45mph so i can run it down the road.
I plan to run the stock hood.
Im goint to rewire the whole tractor from scratch with a switch panel for all the lights, i have some red underglow for the fenders and i have white underglow i want to mount under the hood.
I also plan to do a custom intake and carb, also a straight pipe side exit exhaust.
Im goint to cut the frame up to compensate for some work that needs done, then brace it with square tube.
Since i plan to go pretty fast with this build i want it as safe as possible, which is why im making a heavy duty wider front axle, the disk brakes, and a good steering set up.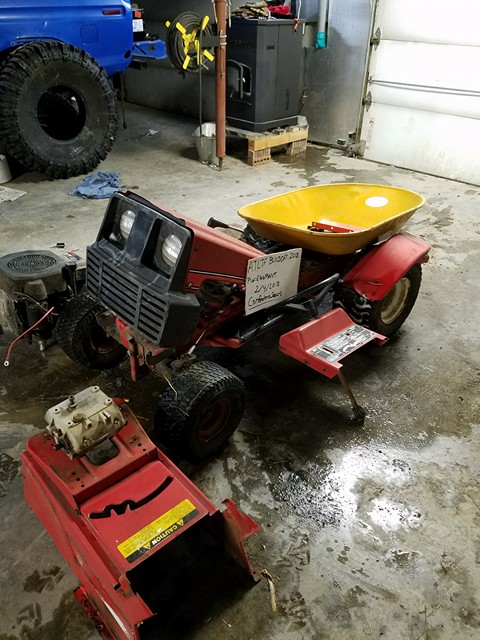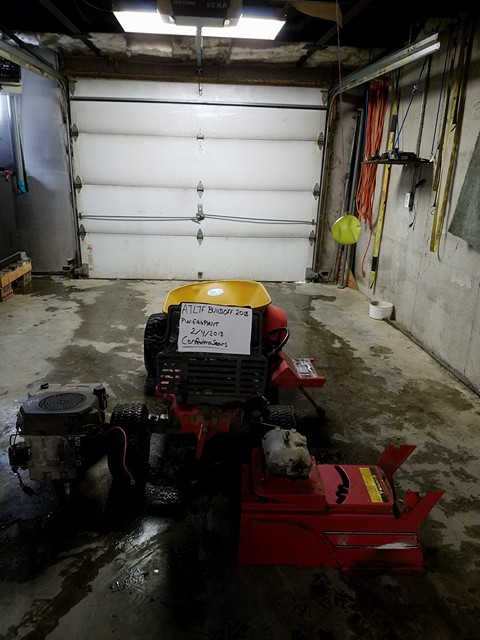 -Approved by Doug, 2/5/2018