This is the first tractor I restored doing a complete tear down.  It is a rarer 77 hydro.  Only a few were made that year.  They were a lot more common the next year when Sears switched to the Silver/Black color scheme.  My dad picked it up from a neighbor down the street from them and brought it out to me.  I was wanting a Suburban for a while to do my garden.
Here is what it looked like when I got it home. The PO (previous owner) bought it new.  He used it for years until it quit starting one day and he just didn't care to fix it.  Not too bad looking.  It had a broken nose, starter didn't work and I could only turn it back and forth a bit.  (I feared a broken rod)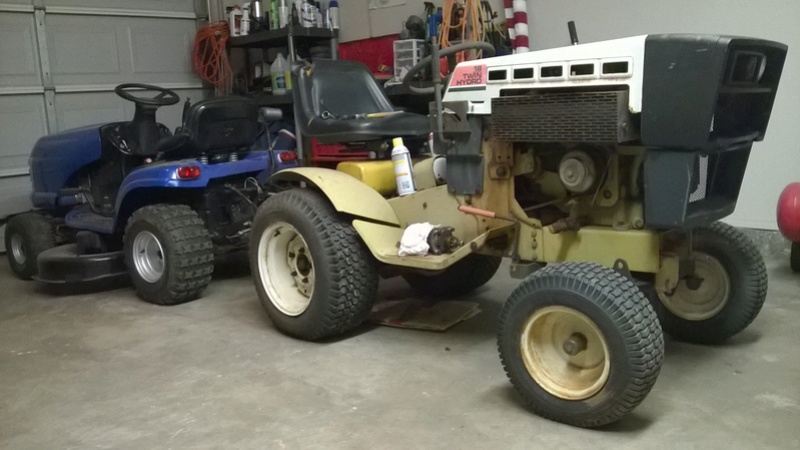 I did get that onan running a few days later when I was able to get a new starter and cleared the dirt-dobber mud from the cylinder chambers.  LOL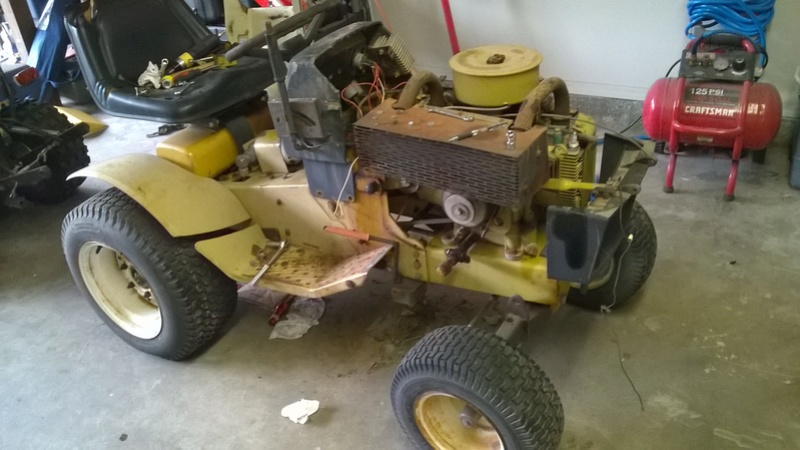 Here is my first start:
I continued to tear it down and clean it up.
Here is pretty much how it looks today.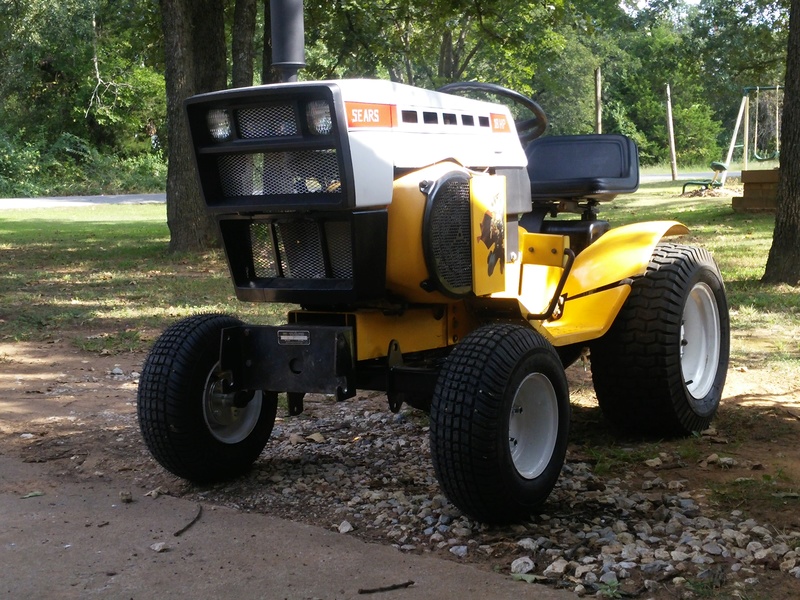 One of my first issues with the onan after a few months was the COIL decided to take a dump.  I was shell shocked at the price for coils.  I did run across online where people were converting over to GM HEI coils.  I was able to do it for less than $30 and it worked great for another year. (ignore that points condenser on top it was there in testing)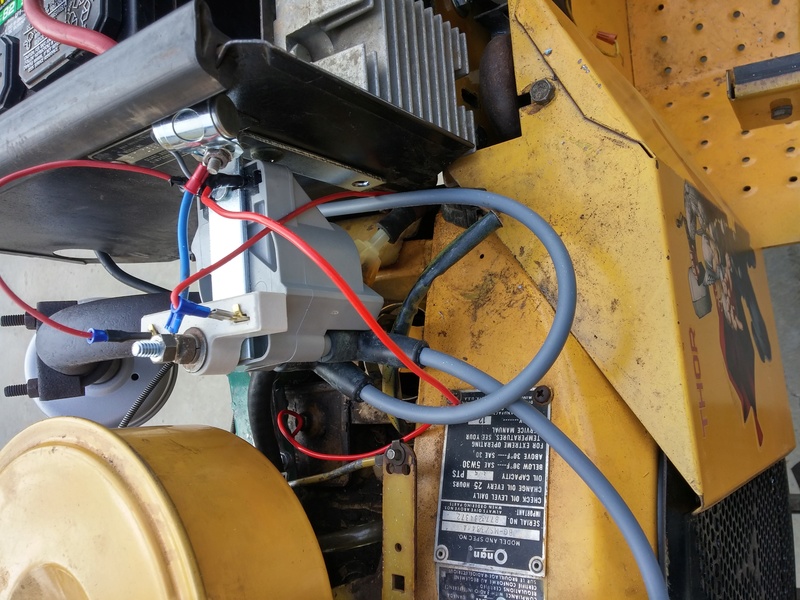 The next issue I could not get it to idle up and it was spitting gas everywhere.  It also had a lot of blow-by.  Turned out to be a carb gasket that deteriorated.  Fixed that and all was good again till about a year ago it stopped working again.  Will not start, has fire and gas.  I need to check the points and purge existing gas as I fear I got bad gas in it.
_______________________________________________
Li'l RED my original modified tractor!
Forum Admin -- Chat Admin-- Facebook Page Admin
ATLTF Facebook Page
 --
How To Upload Pictures
Have a question? Ask me! Type in "
@MightyRaze
" in your post!
Your ATLTF Staff:
Administrators: @Doug, @MightyRaze, @"Doc Sprocket", @Stretch44875
Moderators: @TheRainbowBoxer, @AllisKidD21