Something I lusted over in highschool was a 1984 FJ1100. I had lots of bikes during those years, but the FJ was always out of reach price wise. The years went by and more bikes passed in and out of my life, but the FJ always eluded me.
Then a couple years ago, I ran across a ratty, beat up, neglected 89 FJ1200 on it's last legs before being torn apart for a legends car.
It was beat up pretty badly, but it was complete and despite sitting in a shed by the water for a year, it cranked up for me on what the owner was sure was a dead battery. I think the old girl knew I was going to take care of her and I was it's last chance at a resurrection.
800 bucks and it was mine.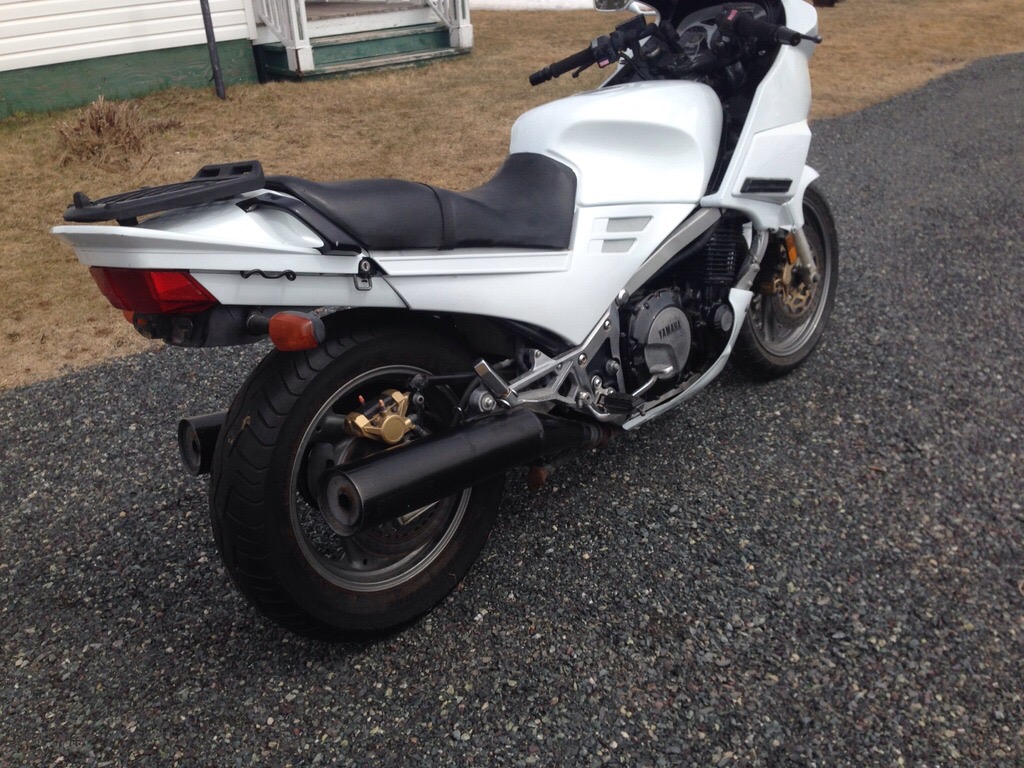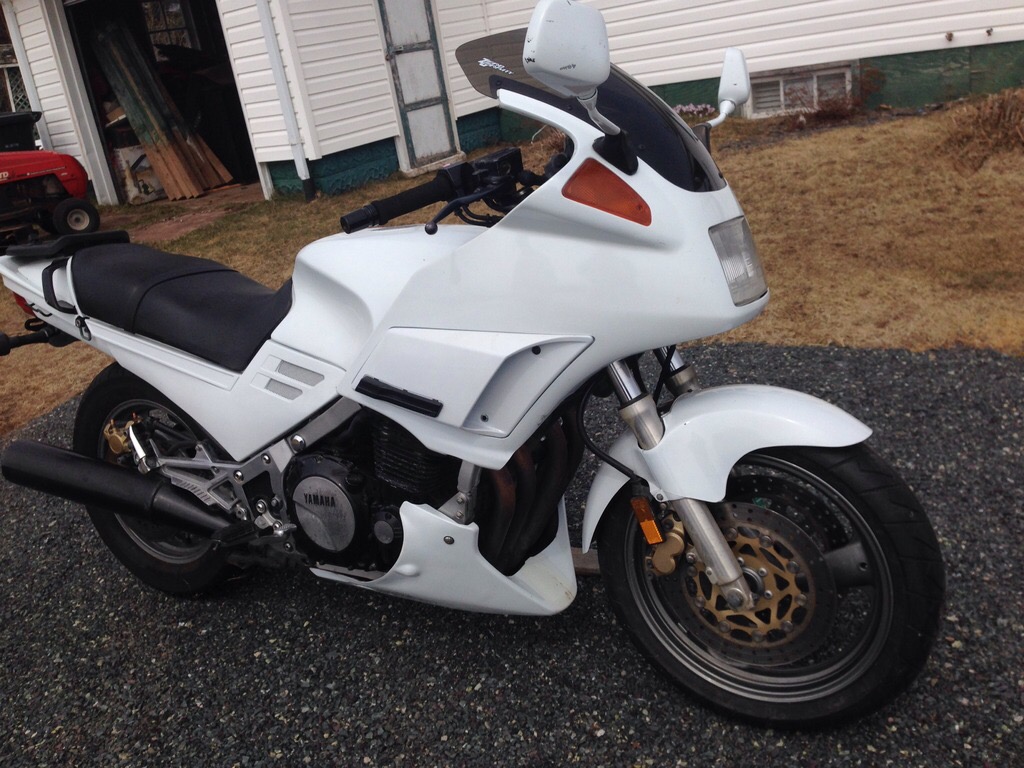 For the first year, after I dealt with a few safety and maintenace items, i just took it for the occasional blast. Felt great! But it obviously was not in great shape.
Last year I laid it up for winter and didn't put insurance back on it. I'd been collecting parts and started installing them about a month ago.
To be continued...