Got this for free in some Craigslist shenanigans.
18 horse opposed twin lowes mower. Everything is almost identical to a craftsman I used to have.
I got it to mow with but blew the deck to pieces as soon as I got in some taller grass so that came off and I decided it was time for another project mower after my hiatus from the forums.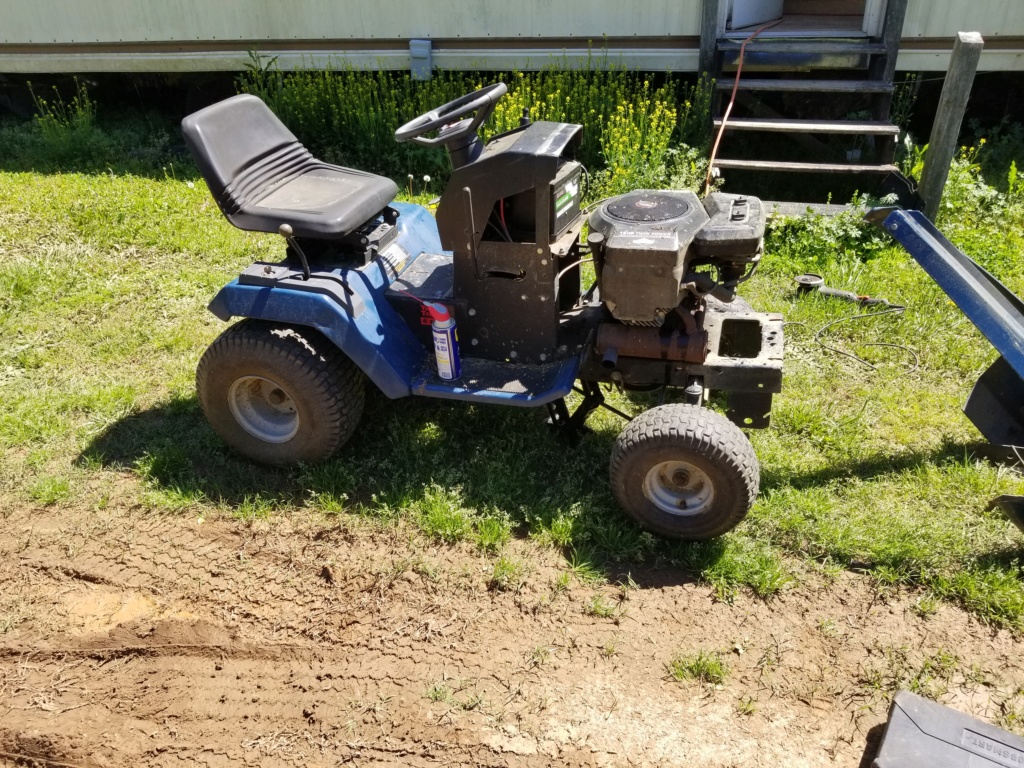 The frame was cracked behind the front axle.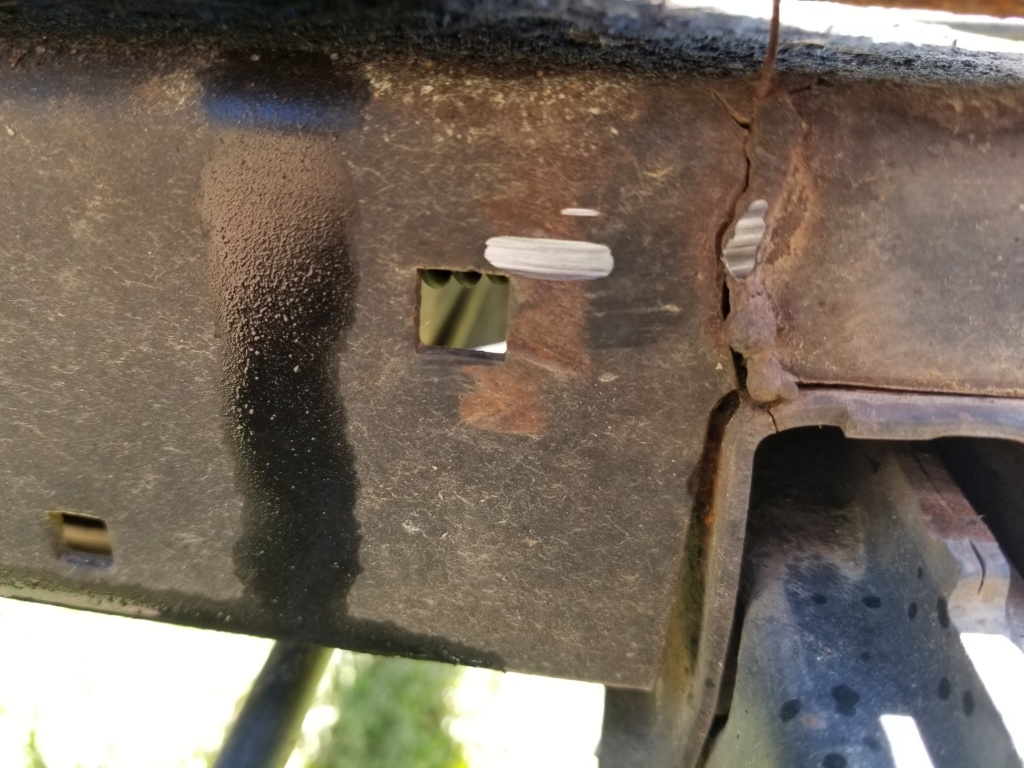 Cleaned up the metal, somebody had attempted to repair already
I used a ratchet strap to hold the front of the frame level.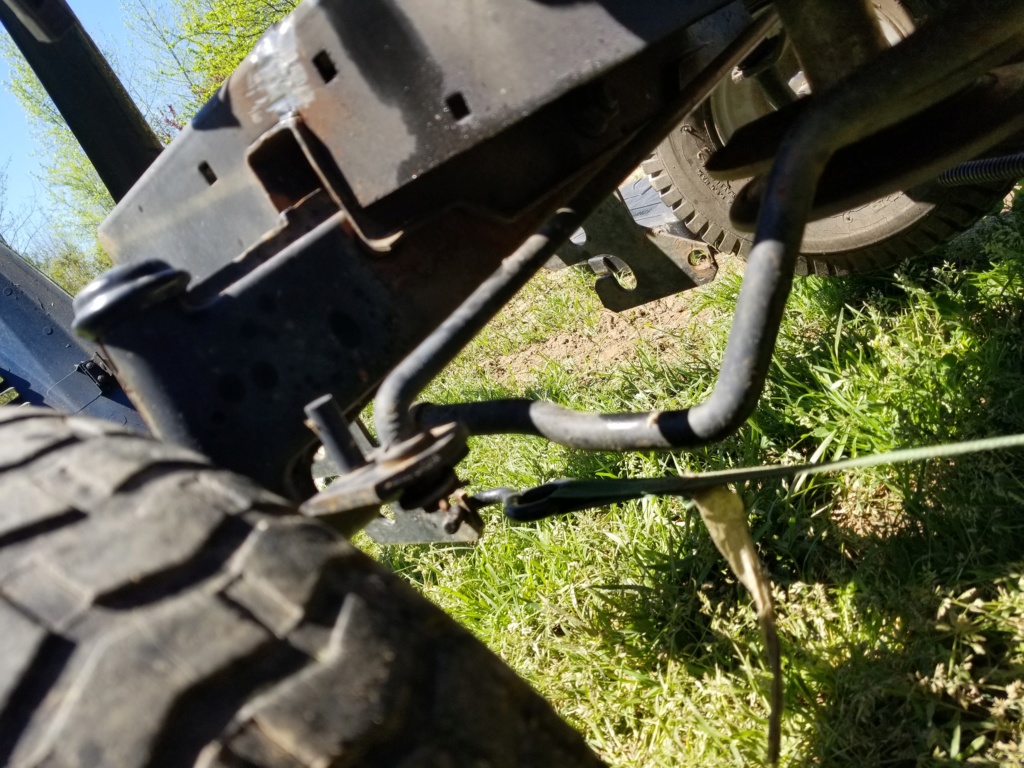 Some of my uber excellent totally beautiful professional welds.
I stuck a small piece of angle Iron behind the crack and drilled a hole at the end to keep it from spreading.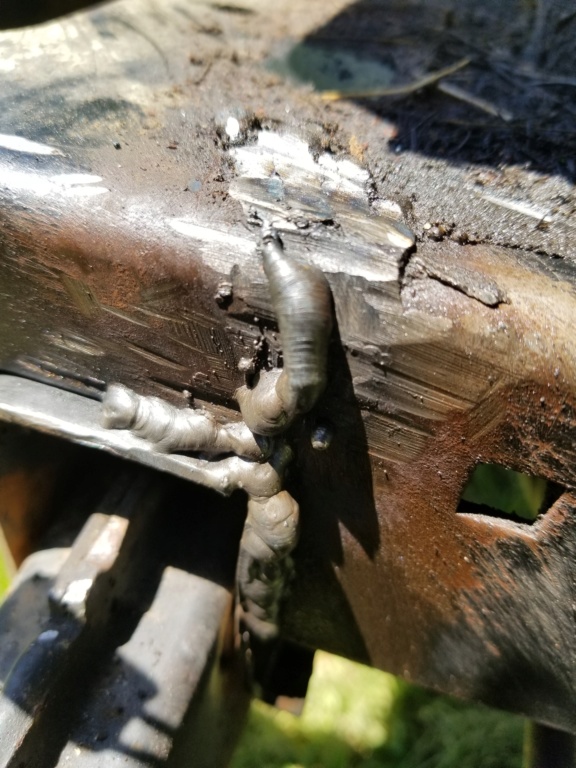 Eventually I plan to fully reinforce the frame.
After the frame repair I dug through my stash of parts and replaced the spark plugs, fuel filter and airfilter. I gave the carb a good cleaning as well.
It still doesnt run quite right but it's a work in progress.
I found a 5 inch pulley in my parts bin and replaced the huge 10 inch pulley on the trans axle.
I threw the shorter belt from the deck on it too.
Top speed is now around 10 mph, about as fast as I want to go with the anemic brakes and sloppy steering.
I decided I needed a stronger hitch than the factory mower hitch.
I had this reese universal hitch off of an old van. I cut it down to the same width as the rear plate of the mower frame. There are 2 1/2 inch grade 8 bolts holding the main frame of the hitch to the plate and 2 more behind the chain hooks.
Future plans include new steering system, better brakes, bigger tires, locked diff, 6 inch engine pulley, lights and potentially a lift.