So once upon a time there was a lonely Hyrdo Murray widebody. Here is Pic while he as relatively stock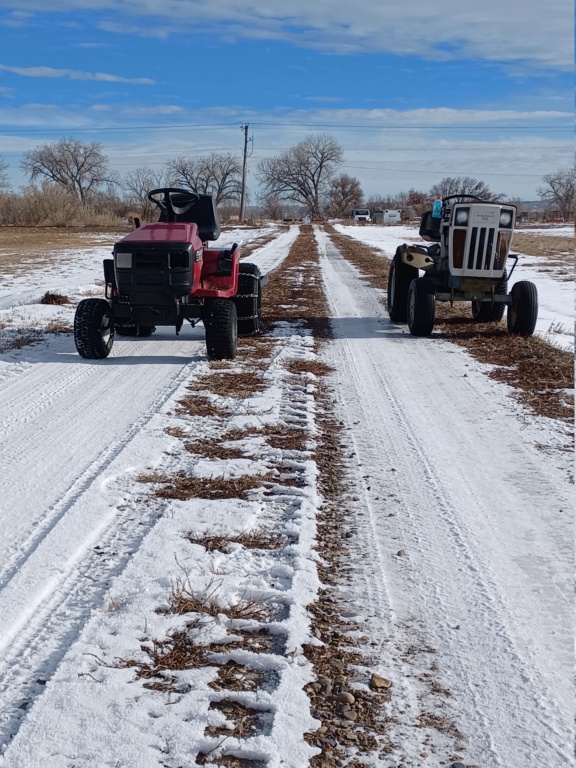 Then he got some atv tires. Then my friend got an idear " What if I spicer swapped it?"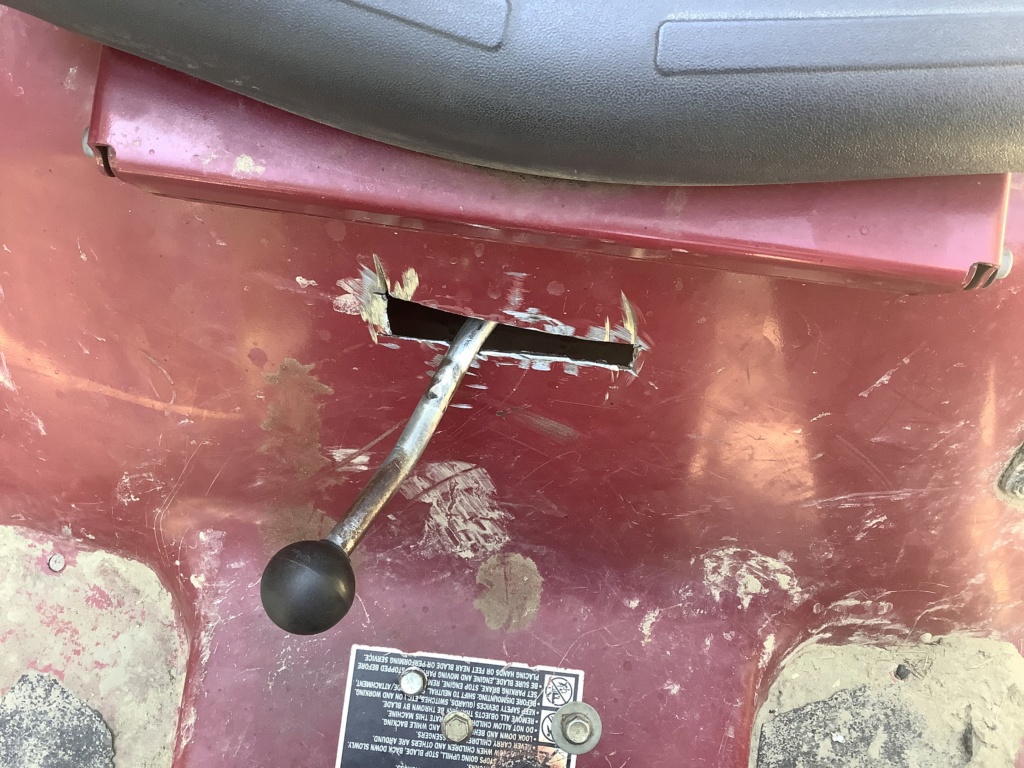 It also ran a 17.5 oppy for a time but she lost the governor and grenaded in one ride... Then she tried to get an 18.5 Briggs single. But he gave up on that one and stuffed the factory 14.5 in it.
It also is running a throttle pedal hooked to the governor.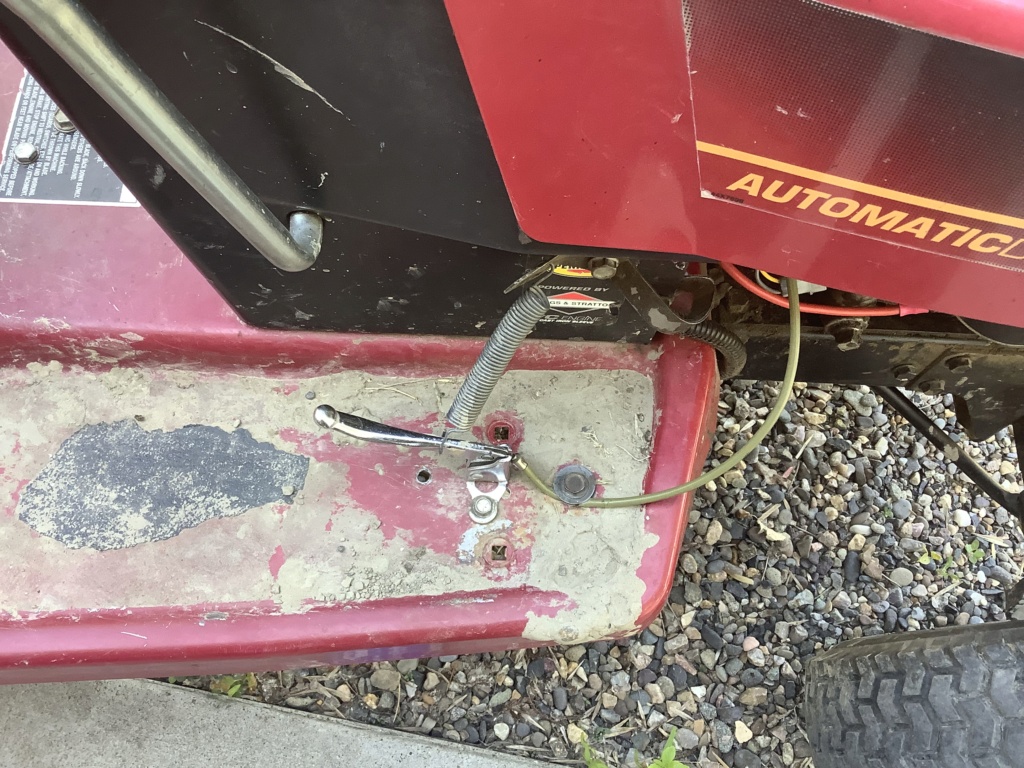 For the tires it it running 22 8 10 on homemade hubs.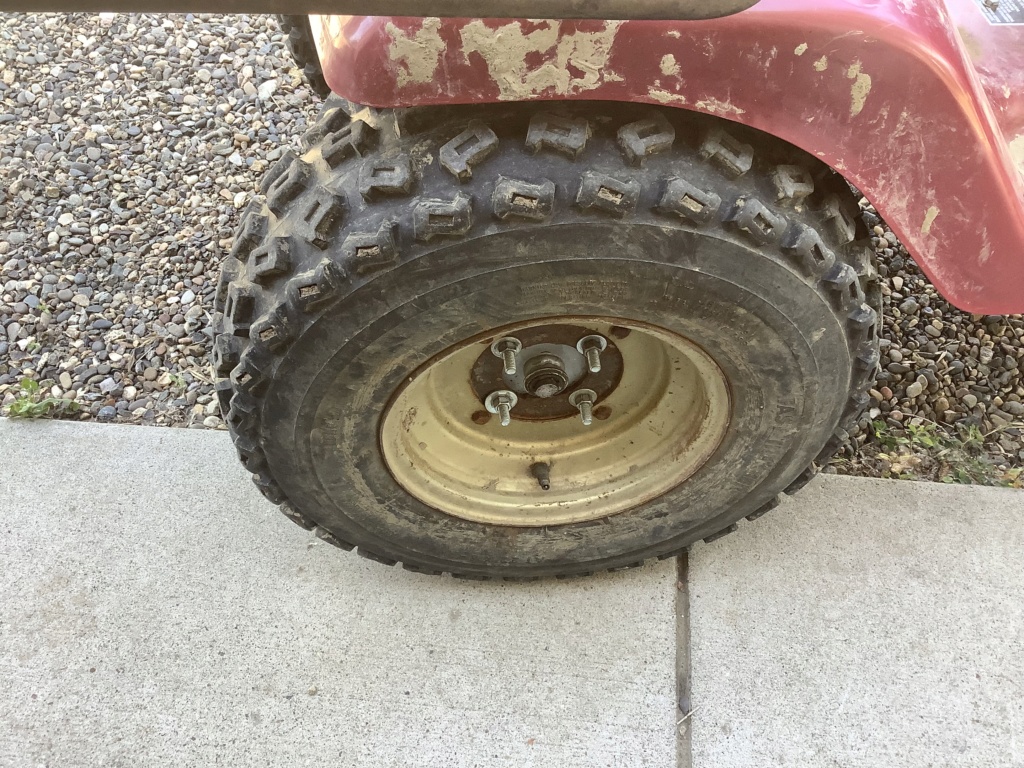 He also made a rack from a Honda ATC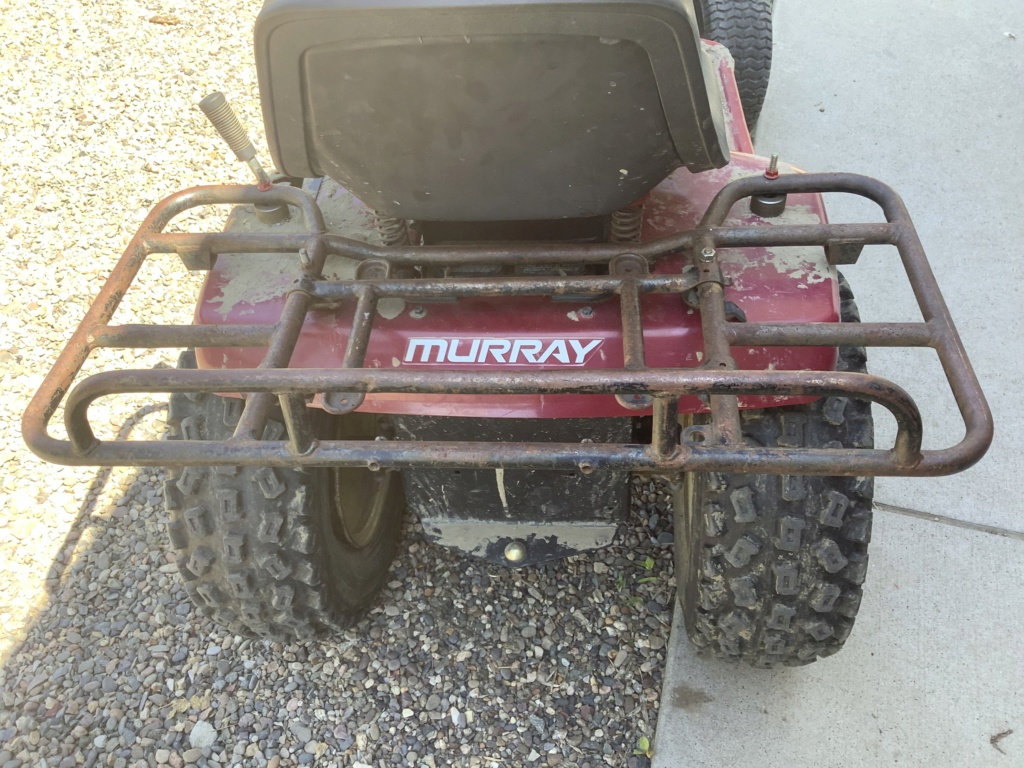 This is how she sits now I will continue to update as he makes progress.