When this ad comes up on the top: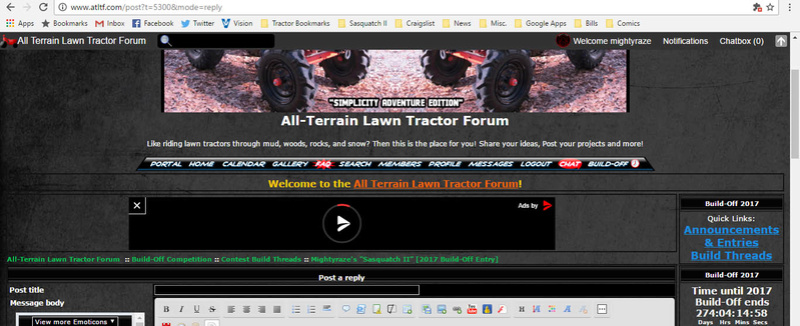 Typing a response is very difficult.  It keeps pulling the focus off the text box.  It happened to me a couple days ago, and I have been keeping track of when it happened again.  It was the same ad having issues loading.  As mentioned when it would try to change the video, it would pull the cursor out of the text input box.
Just a heads up!
_______________________________________________
Modified Tractors:
Li'l Red
 89 Murray Widebody
Kal-El
 82 Murray GT
TheGreenMachine - "coming 2022"
Have a question? Ask me! Type in "@MightyRaze" in your post!