Well I've really been wheeling this tractor lately and she's holding up great. Got a few shots today on a trail ride: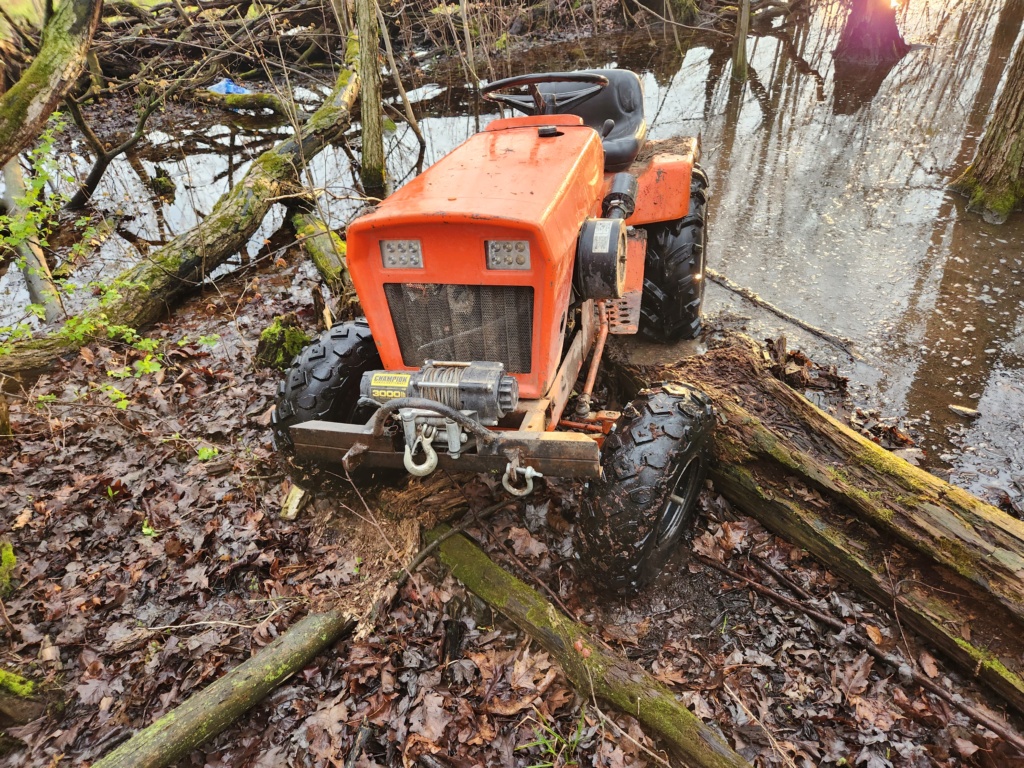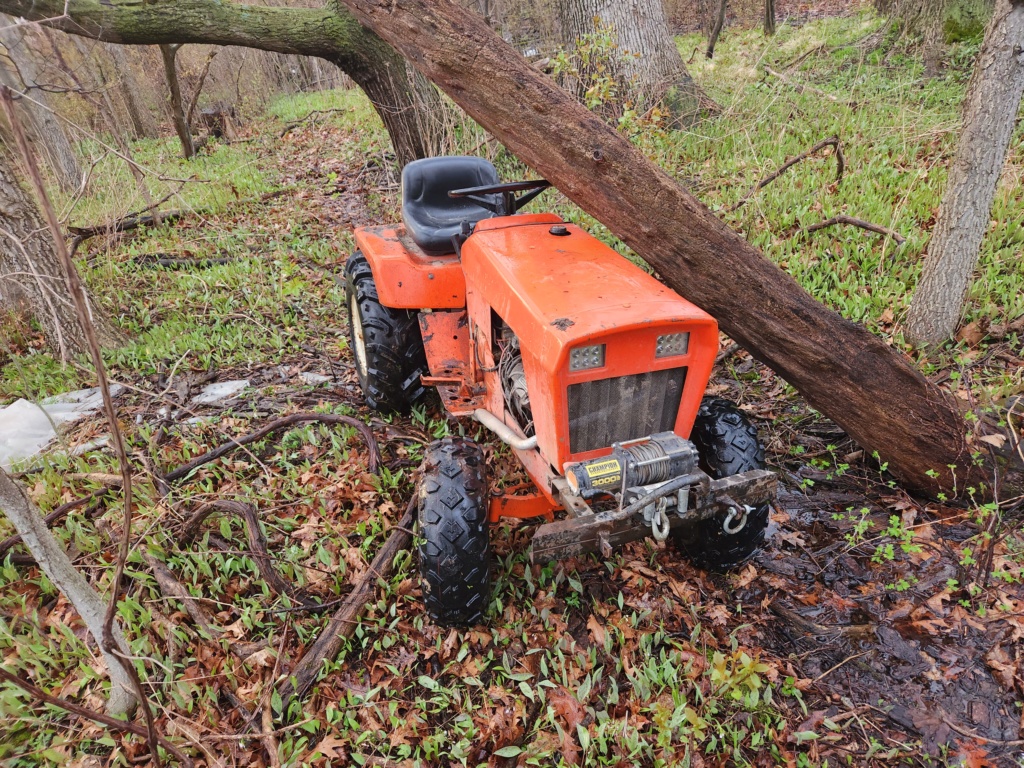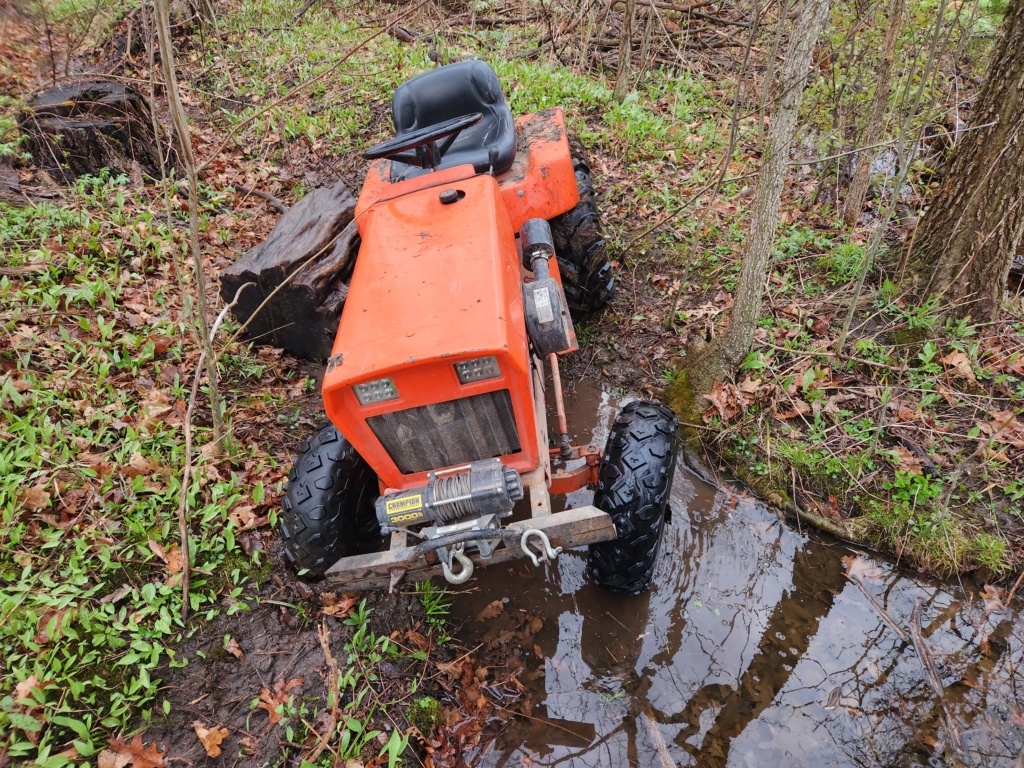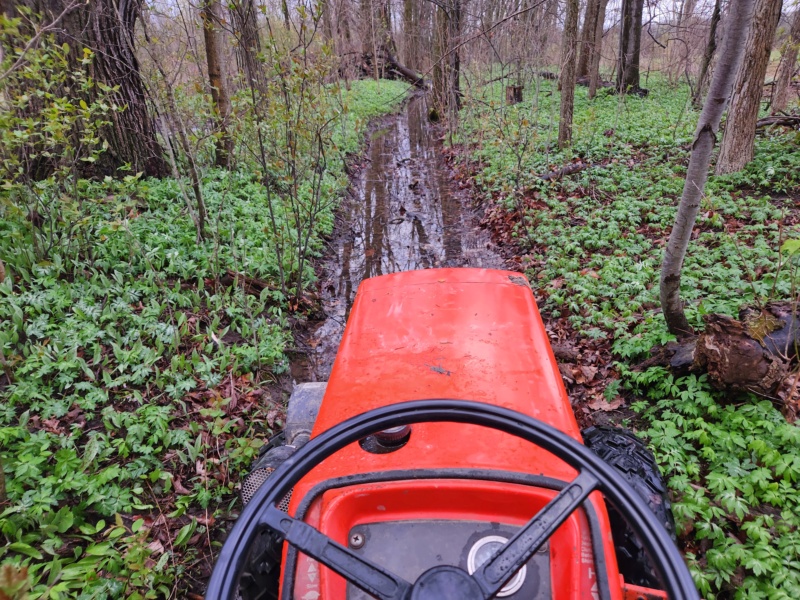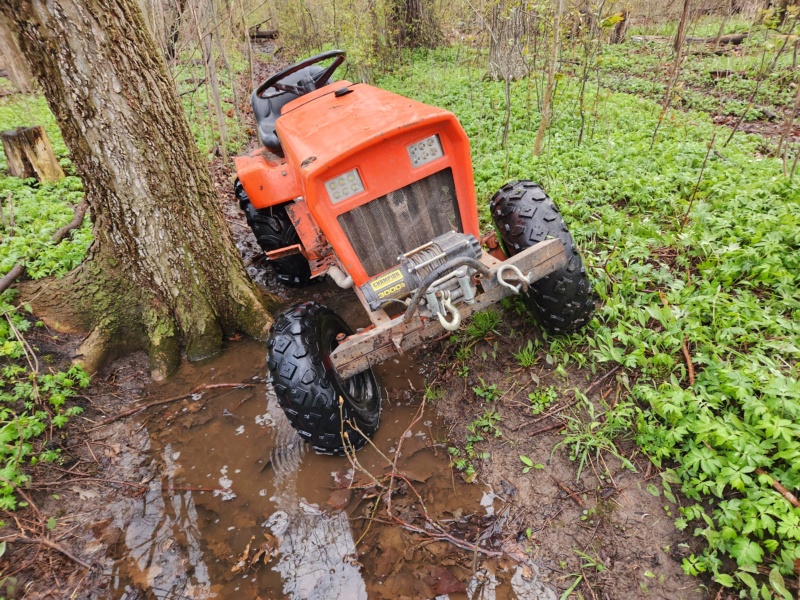 However, the open differential really sucks, so I thought I'd try locking 'er up. Don't know how much you guys know about these tractors, but the differential is actually external, mounted on the axle tube on the RH side. Basically it allows the axle shaft to turn inside the RH wheel hub when it differentials, so the wheel doesn't turn.
Here it is all tore apart: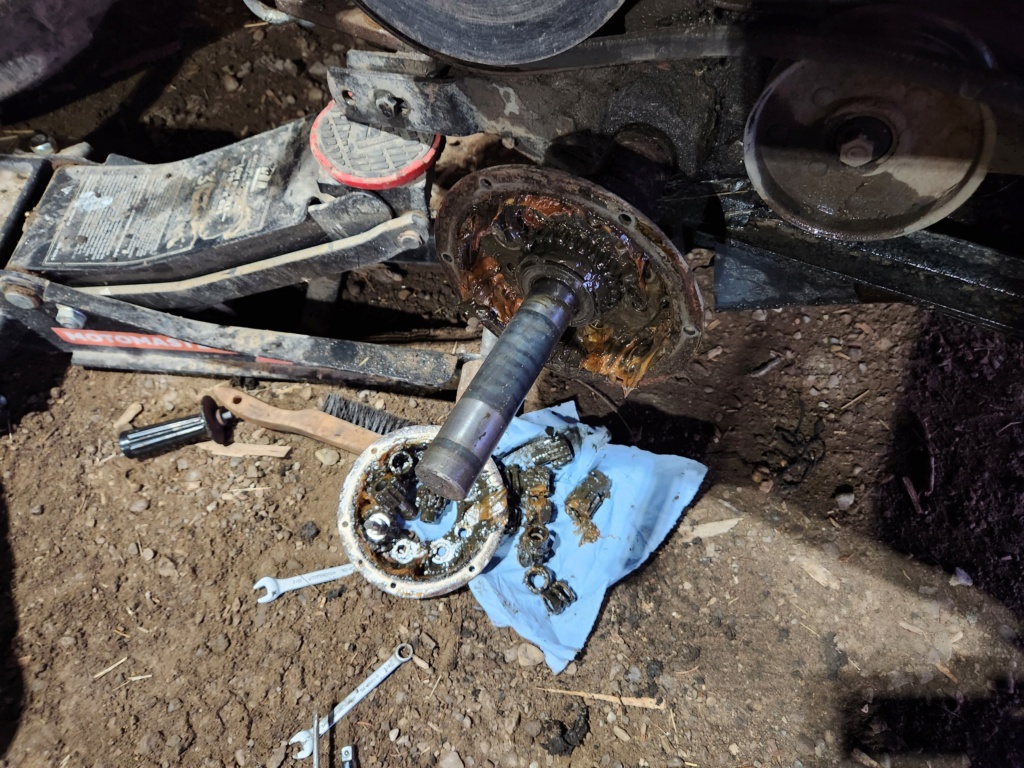 You can see that gear still on the axle, with the toothed side facing the transaxle and the shoulder facing out. Well it's on the axle with two keyways 180° apart and a snapring holding it in place. So all I did was flip it around and put the differential back together: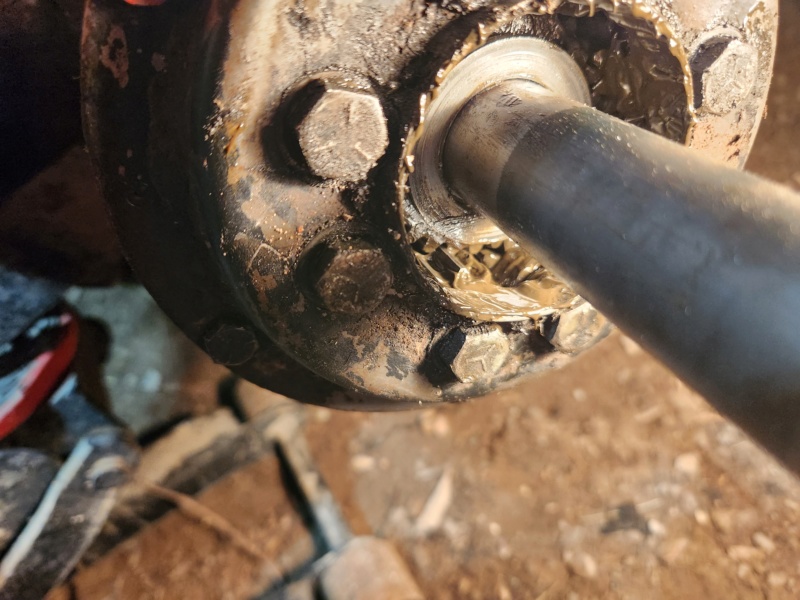 You can see how it engages with all the pinions now. There is also a similar gear inside the wheel hub, so both of the big gears are making full contact with the planetary pinions now.
All put together and a short test run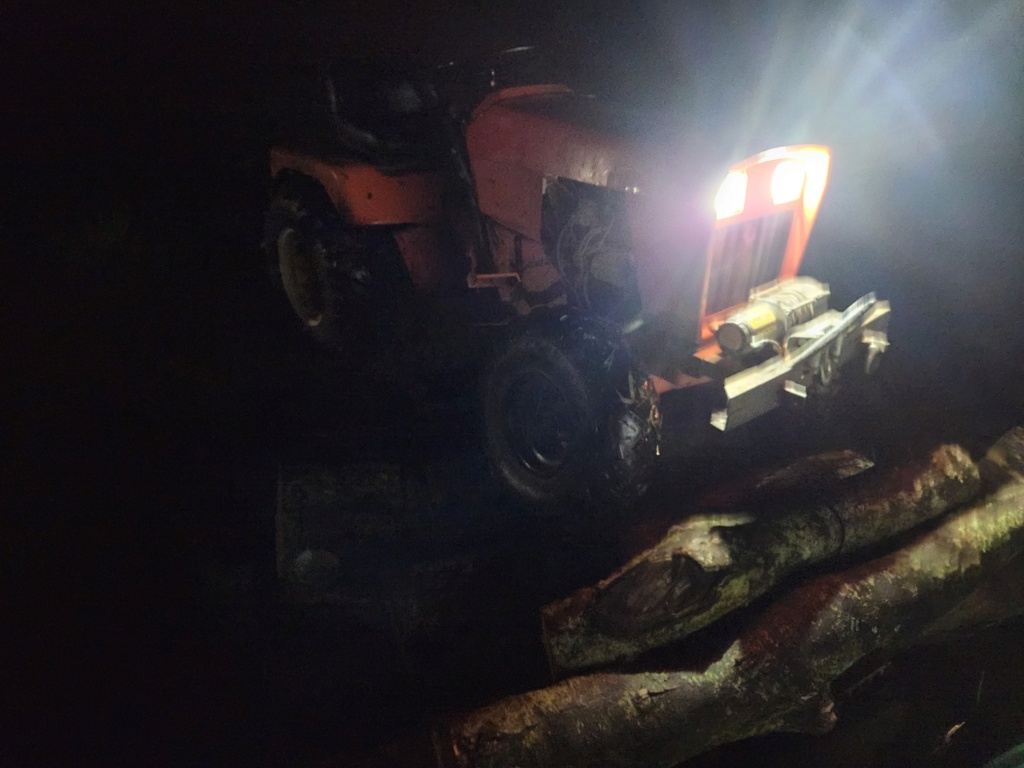 So kinda like the gear flip everyone warns against but a bit different. I'll try it and see what happens, if it grenades you're welcome to laugh at me and say "I told ya so"