Rustbucket Garage
Core Member






2022 Build-Off Entrant

2022 Build-Off Entrant




Join date

: 2021-01-15


Points

: 2402


Posts

: 1226


Location

: Upstate New York

Subject: Dream Tractors/Small Engine Stuff April 9th 2023, 6:35 pm

---

Pretty much what the title says. What lawn tractor, garden tractor, chainsaw, engine, etc. do you want to get your hands on someday?

I'd like to make a mini 2520 john deere replica from a 318 and a 100 series front body. Front loader, rear auxiliary hydraulics, rear PTO maybe… just a nice little show tractor for before my existence goes the way of a briggs intek compression release.
MightyRaze
Administrator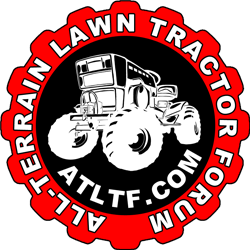 2017 Build-Off Finalist

2017 Build-Off Finalist

2018 Build-Off Top 3 Winner

2018 Build-Off Top 3 Winner

2019 Build-Off Top 3 Winner

2019 Build-Off Top 3 Winner

2021 Winner of Winners

2021 Winner of Winners

1st Place Build-Off 2022

1st Place Build-Off Winner 2022

10,000 POSTS!

10,000 POSTS!




Age

: 48


Join date

: 2016-09-06


Points

: 14275


Posts

: 10086


Location

: Oklahoma

Subject: Re: Dream Tractors/Small Engine Stuff April 9th 2023, 8:13 pm

---

Brianator and Rustbucket Garage like this post
Rustbucket Garage
Core Member






2022 Build-Off Entrant

2022 Build-Off Entrant




Join date

: 2021-01-15


Points

: 2402


Posts

: 1226


Location

: Upstate New York

Sponsored content