Finished the ''trans subframe''  installed in in the tractor frame.
installed the disk brake, i used a universal kit from amazon, welded the disk to a 3/4'' weld on hub with a centering jig i 3d printed.
Now installing calliper braket welding in the subframe reinforcements and then were up to seat positionning, id like to lower it so its not so flip happy when doing donuts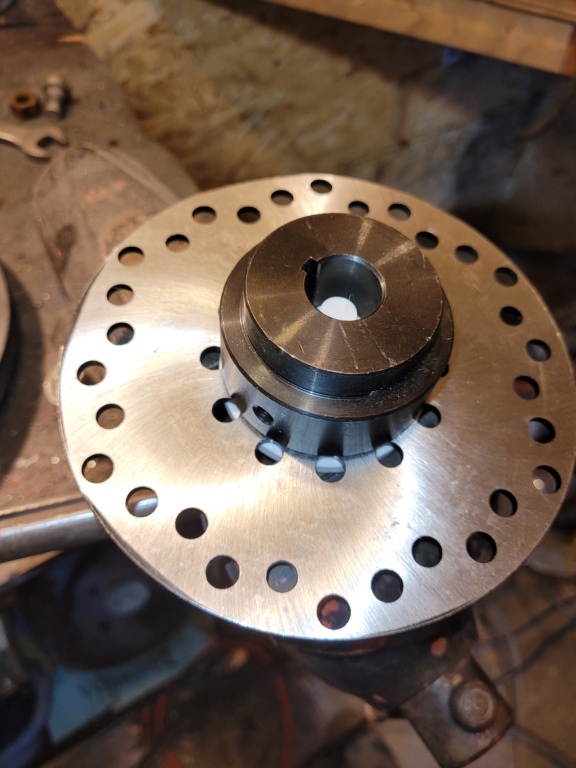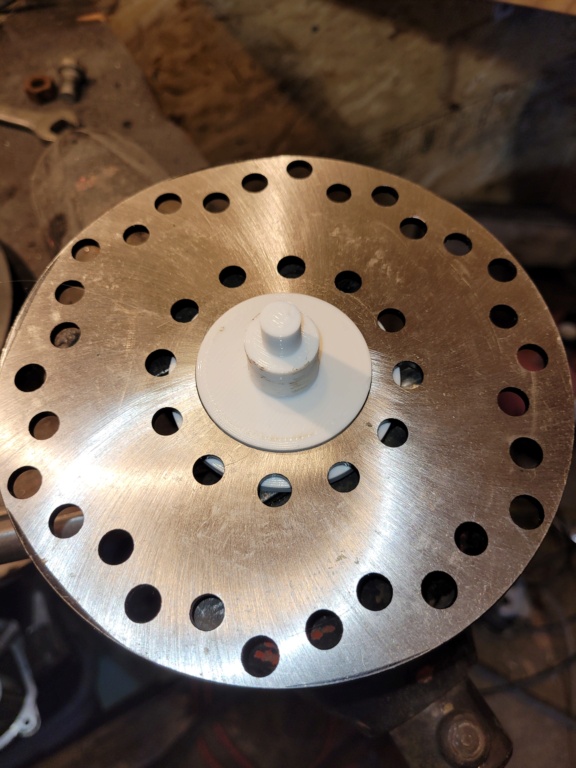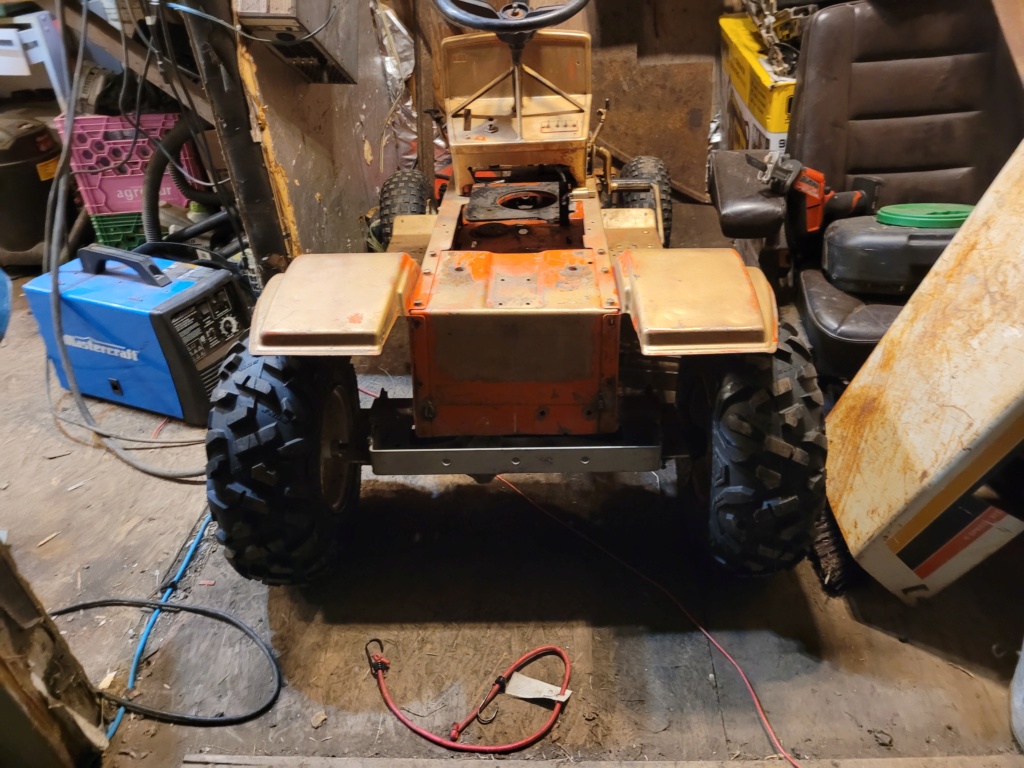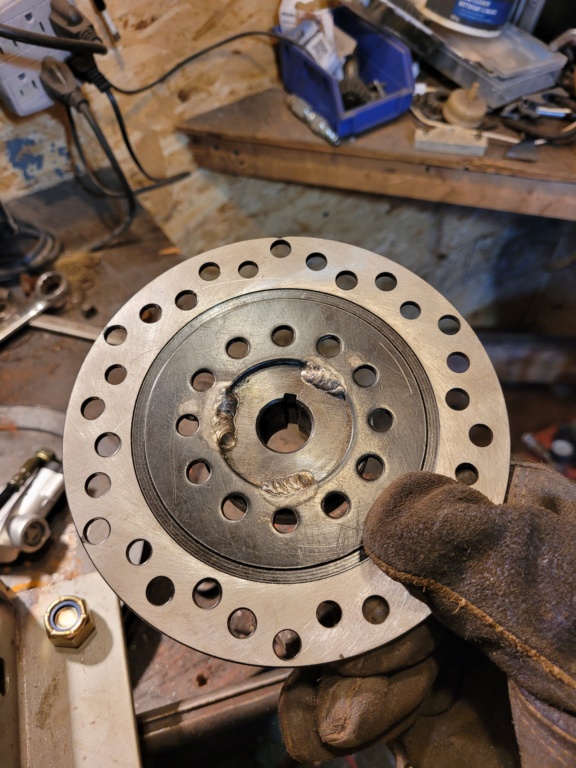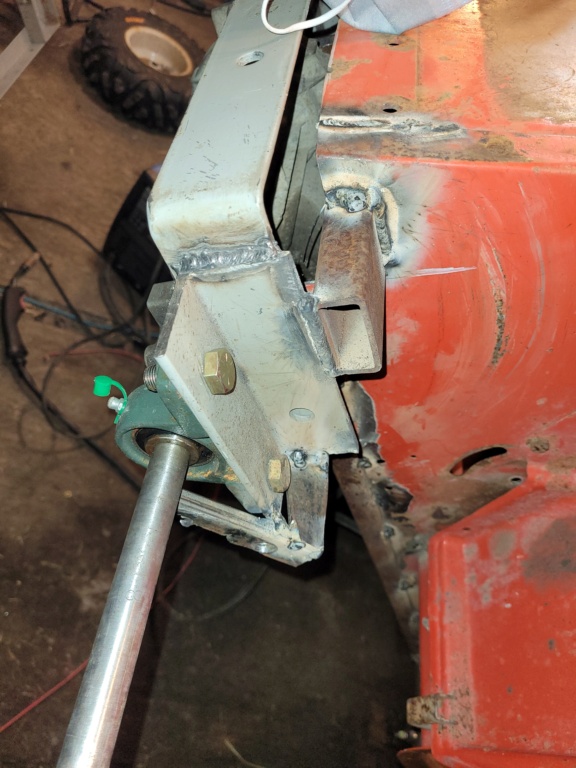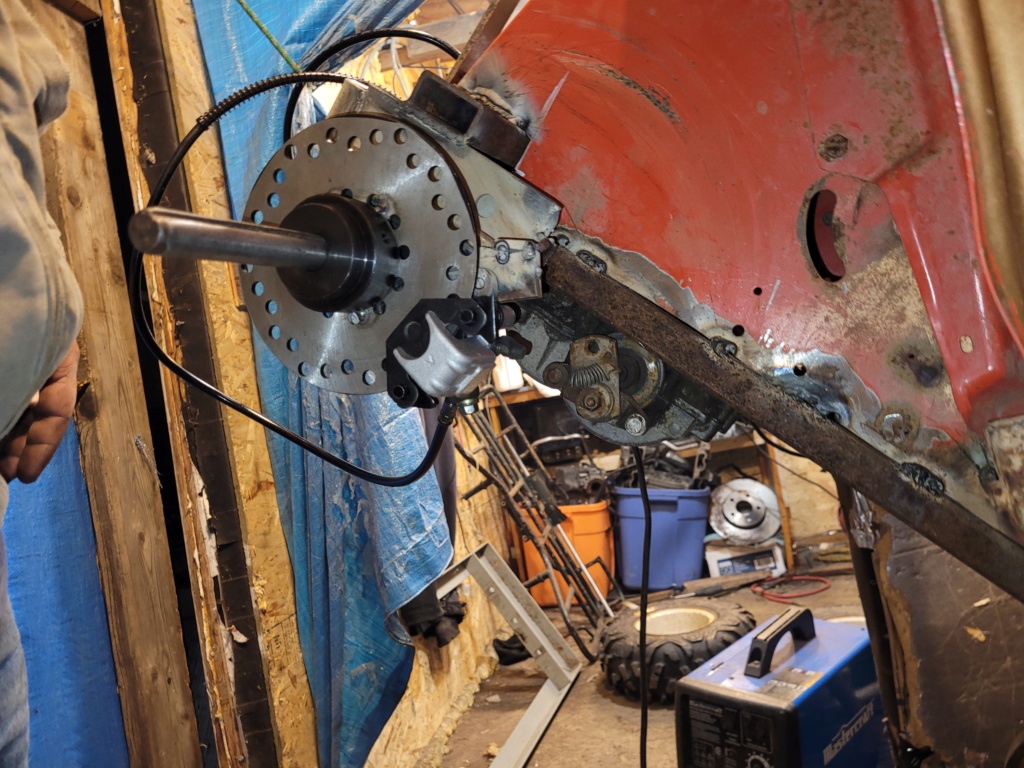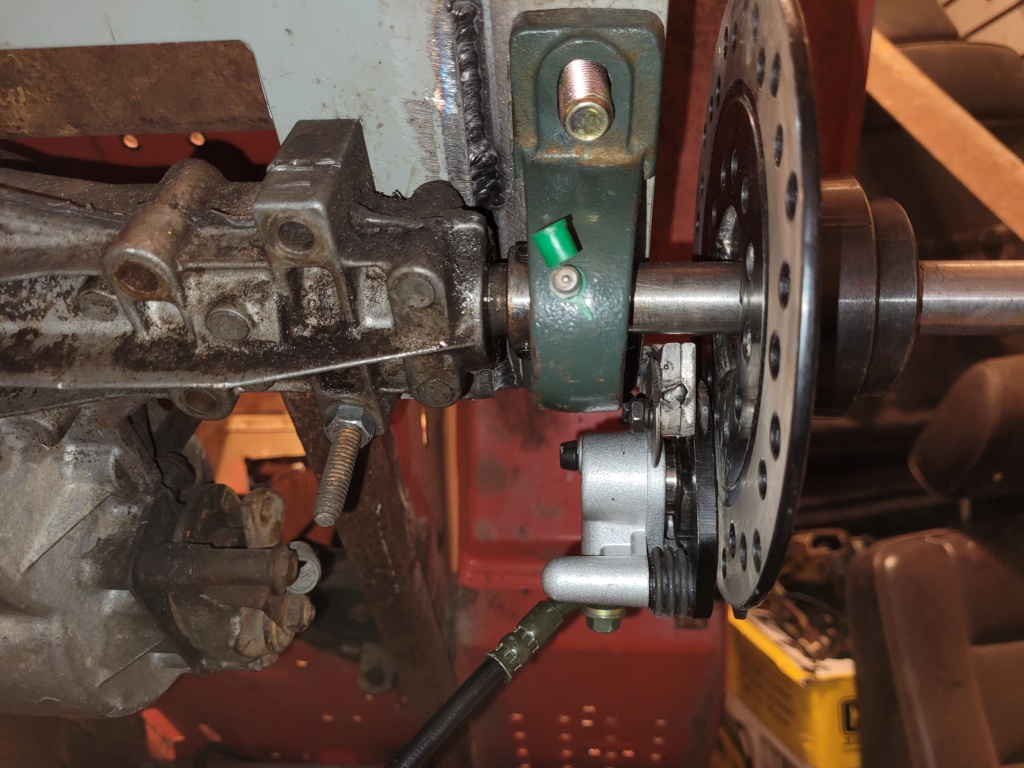 so yeah, its reeeeaally wide haha, this is the narrowest i can set it up with the brakes too.. lets hope the ale supports reinforce it enough for this setup to last.
for the brakes im probably doing a handbrake lever, i dont love the idea of adding a third pedal, theres not much space of one.