Well guys, here it is. The one that got me into this stuff.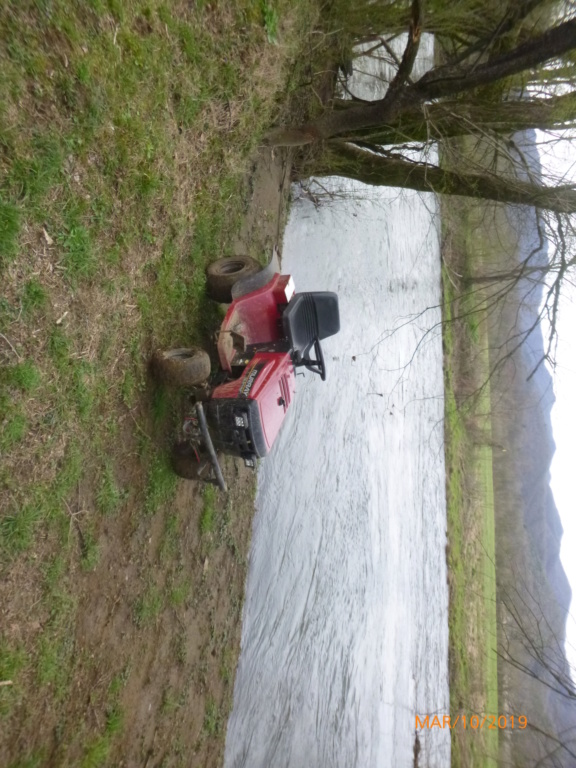 That is a picture of how it currently sits. But lets start from the beginning...
So, back in September of 2017, I finally got something to drive (now my "daily driver").
A nice, free, 2000 something hydrostatic drive Murray widebody. This was my first mower ever. Anyway I got it from a friend who owns our local tractor shop, and the guy who originally had it did not take care of it and it smoked really bad so he gave it to the shop owner and told him he was gonna buy a new one. So after we got it we did a tune up on it and it ran great besides a lot of smoke lol. I didn't really mess with it except for removing the mowing deck. Now it's April of 2018. I guess it all started when me and my grandpa put a cup holder on it. Funny that a cup holder turned it into what it is now.
And then I started messing with the engine and also stripped the spark plug hole which made me put a helicoil in it so now I can't abuse it too much lol. This is when I really started to learn about engines. Also found out that the smoke was from a blown head gasket (also notice the rims).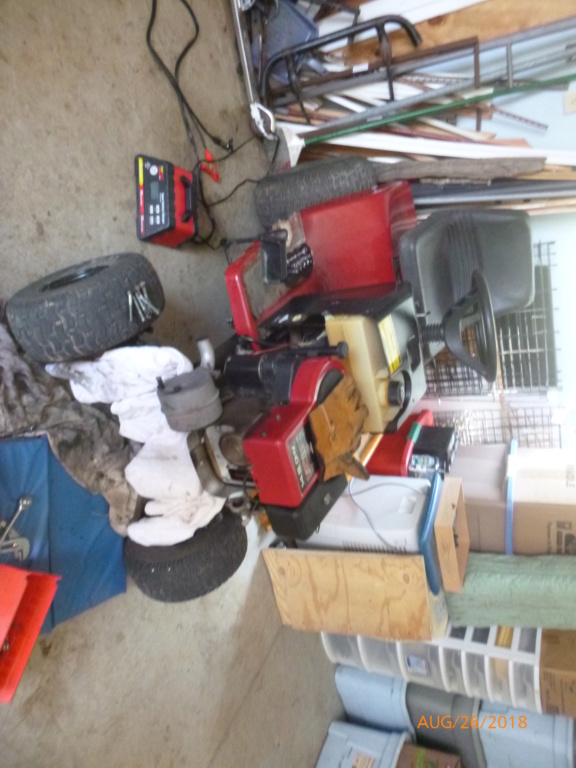 Then it happened. July came around, I went mod crazy and it hasn't stopped yet, but only gained momentum. I worked on it as my main project from July to the last few hours of the year. Here's the stage 1 upgrades (stage 2 hasn't started yet. That will probably be next years build off if I want to do it).
Pull start...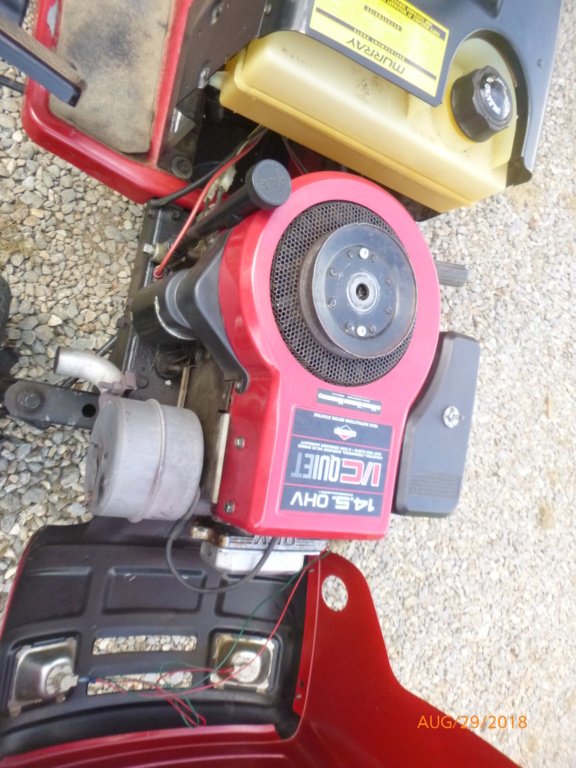 Tool box (The Murray Box)...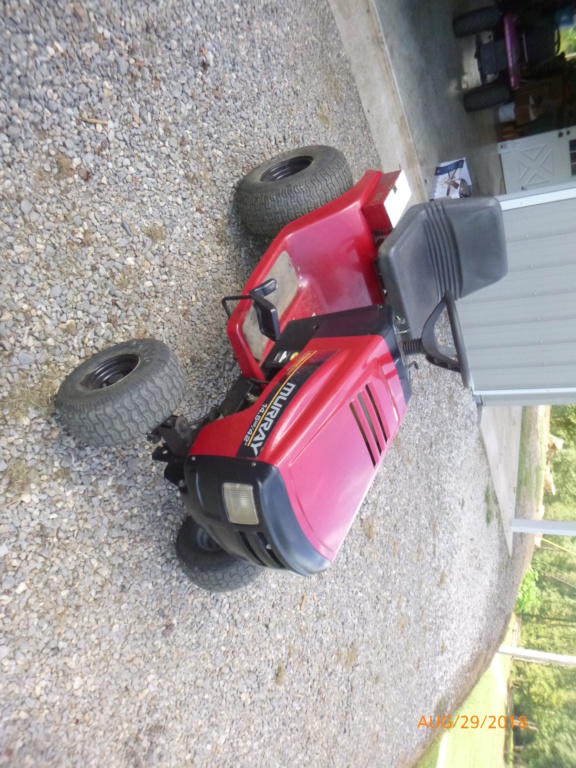 Toggle switch headlights, hood pins, and temporary bumper guard...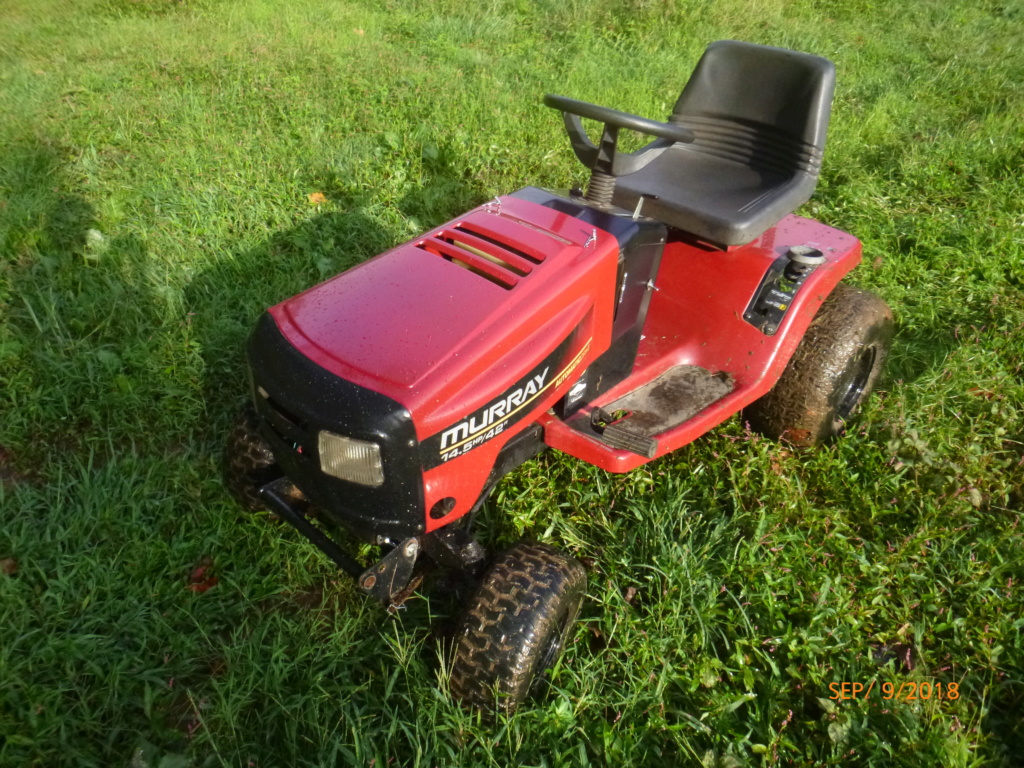 Lighting upgrade in progress...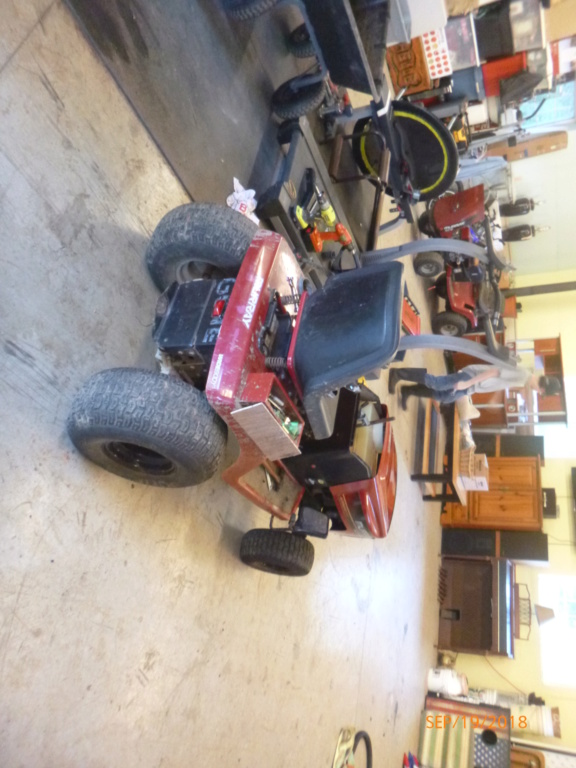 New running and tail lights...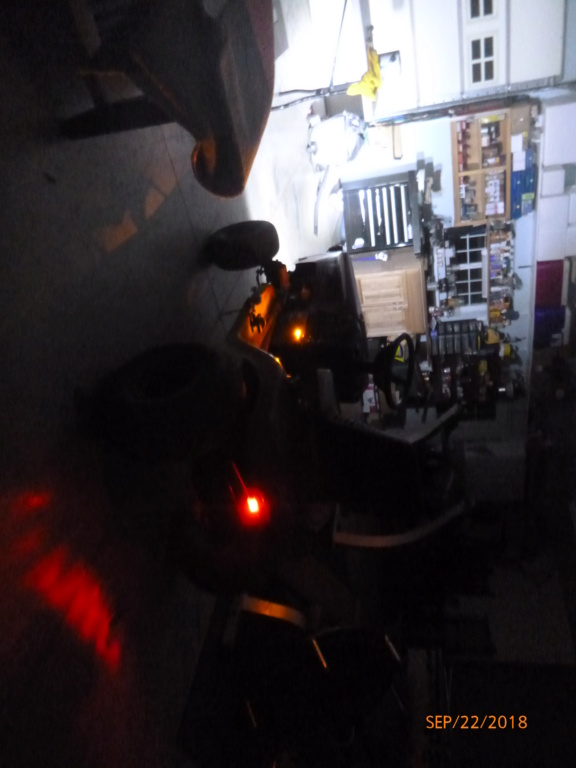 New headlights, Foot throttle (temporary) + EZ remove hood (look closely)...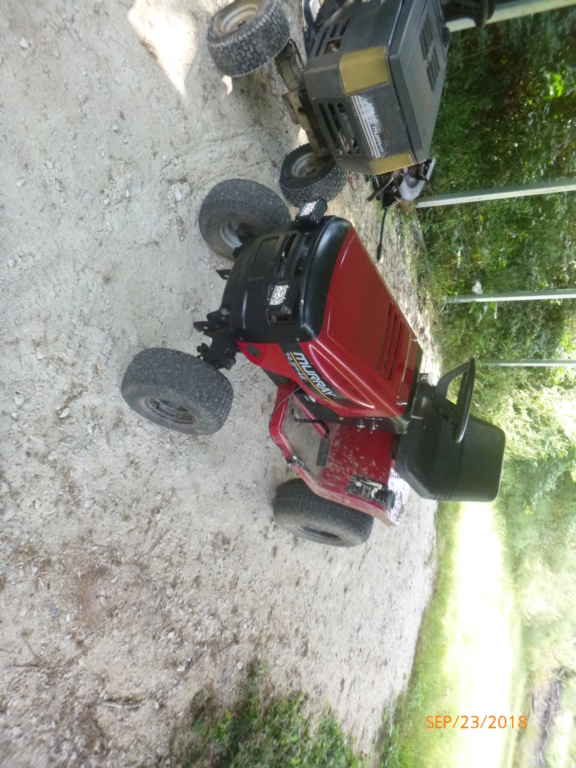 Extra rope (on hood mounts) + Bluetooth speaker (on dash)...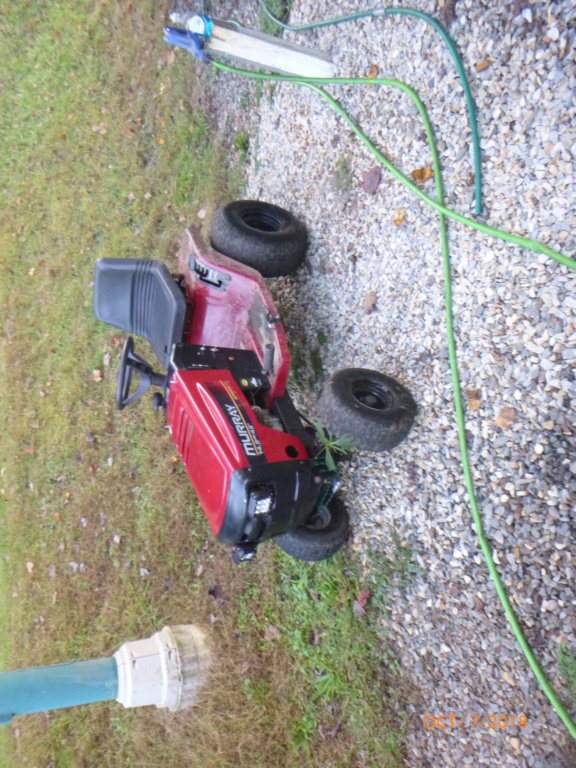 Then I stopped upgrading for a bit. I forgot why, maybe I needed some money. Who knows.
Couple of off-roading pics...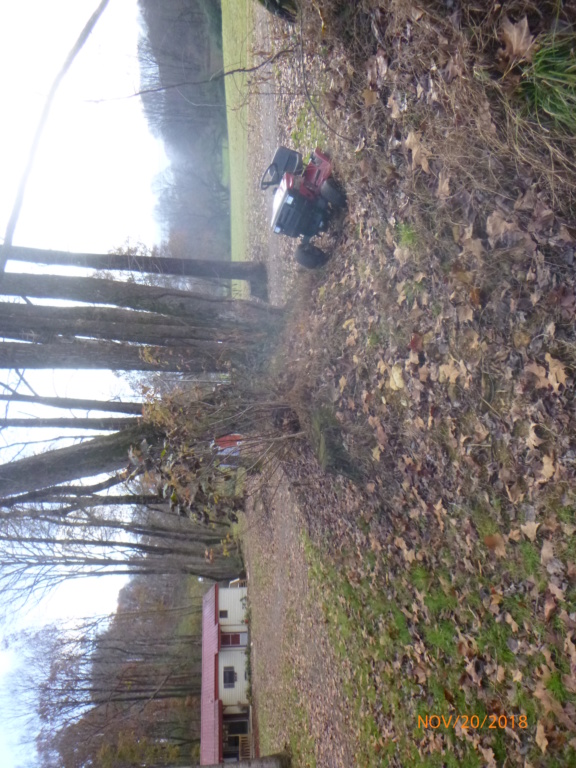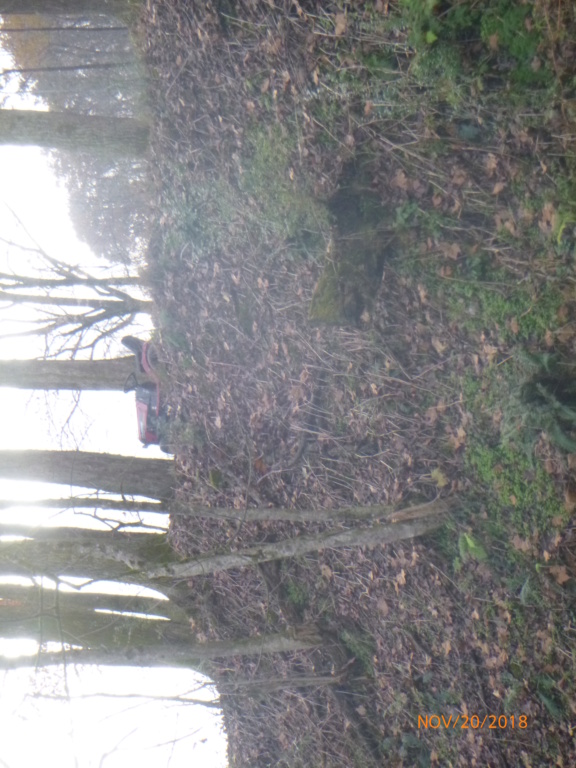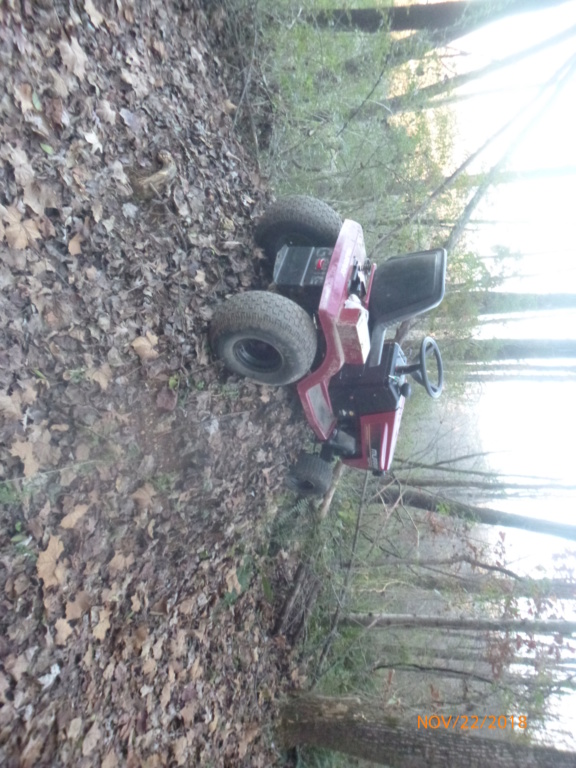 Modified turfs... (I know. Anything's better than turfs. IDC!)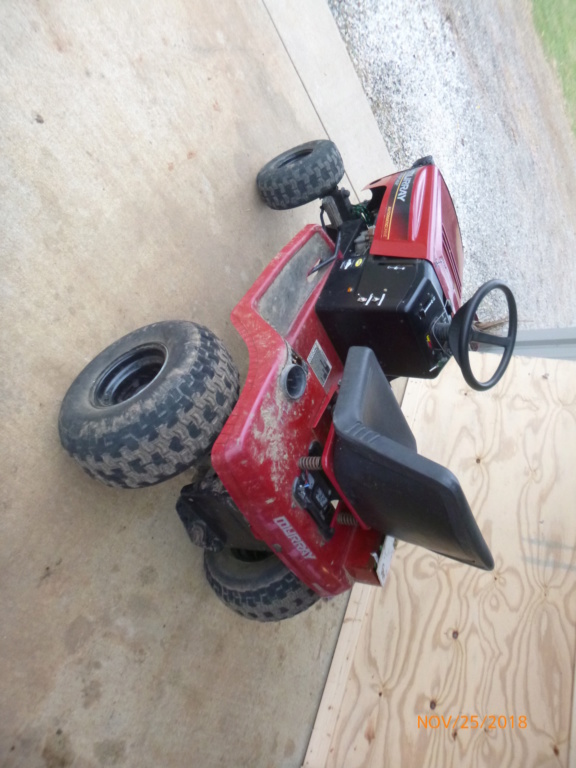 Mud flaps in progress...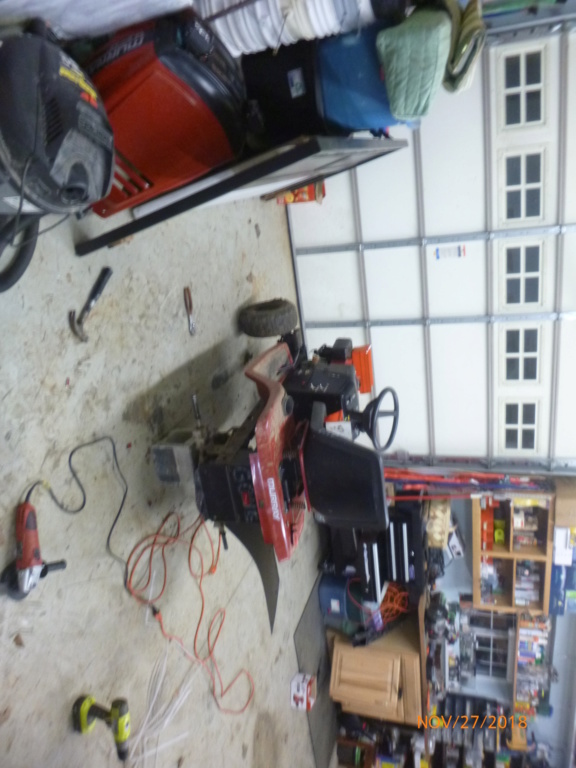 Completed mud flaps (Hood is off because I was replacing the muffler)...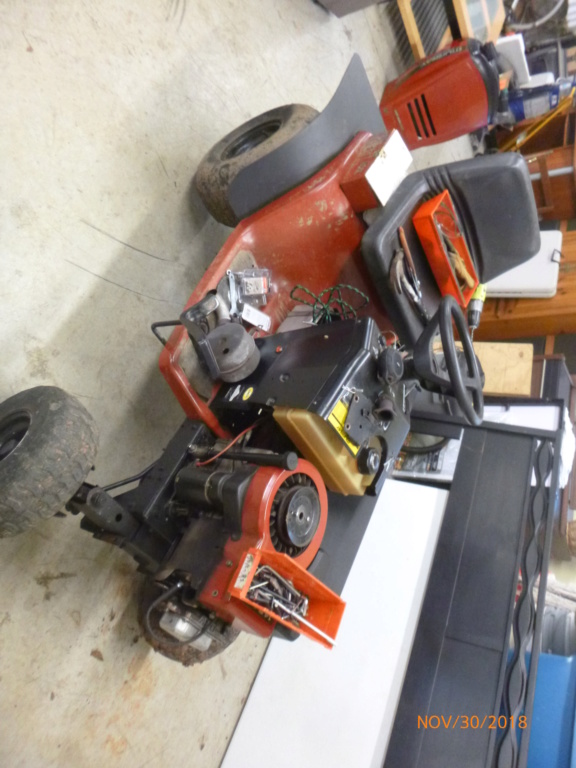 Pulley swap in progress ( I also know that pulley swapping a hydro is a bad idea. Again, I Don't Care!)...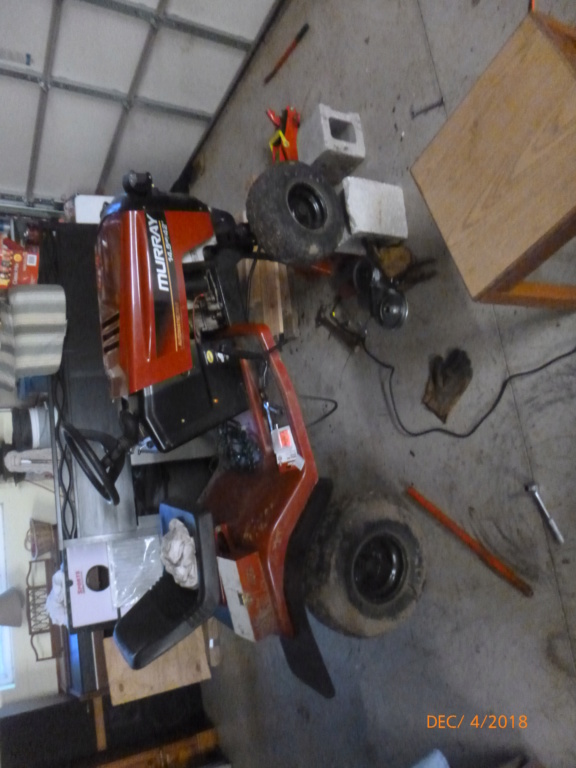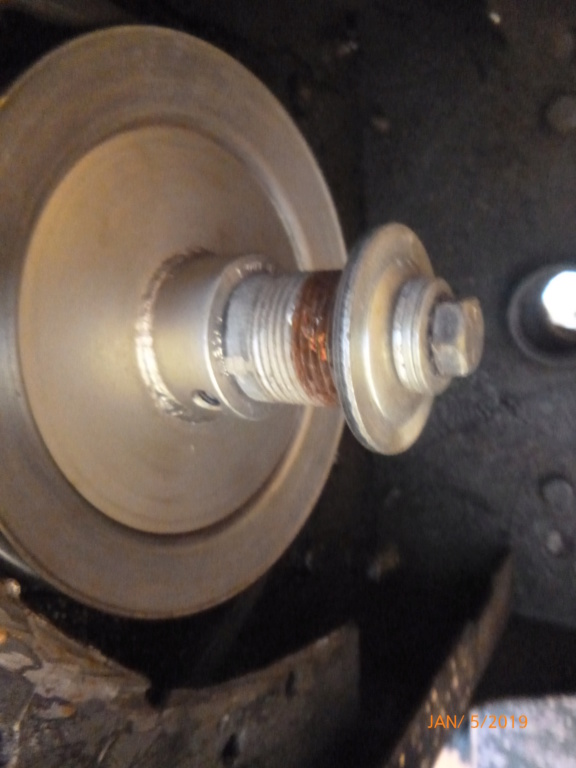 Wheel pin sheared off...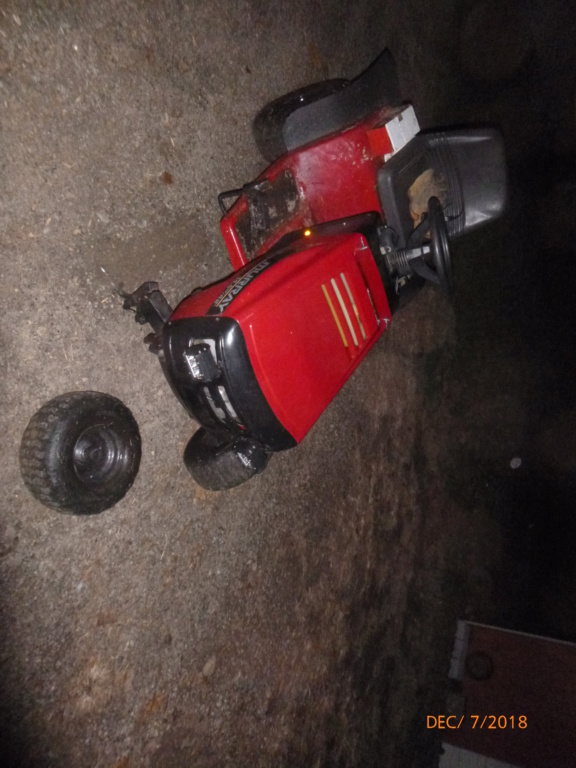 Final bumper guard...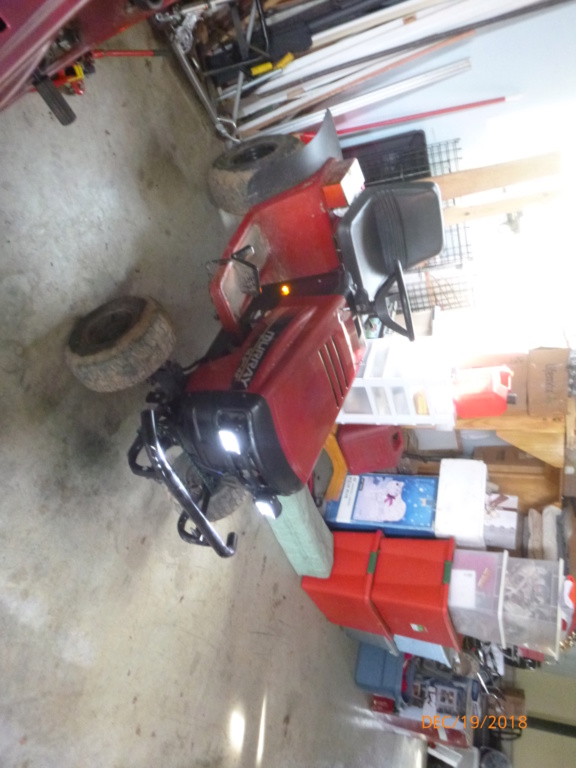 More running lights, Go pro mounts, cargo holder, rag holder (beside the Murray Box), and a latch on the solenoid door for easy access.
Replacing the broken hydro fan (I had a deadline for stage 1 which was the end of the year. Well when this pic was taking it was new years eve. Barely made it.)
it's a New year and she's ready for chaos...
Now, what have I done since? Well...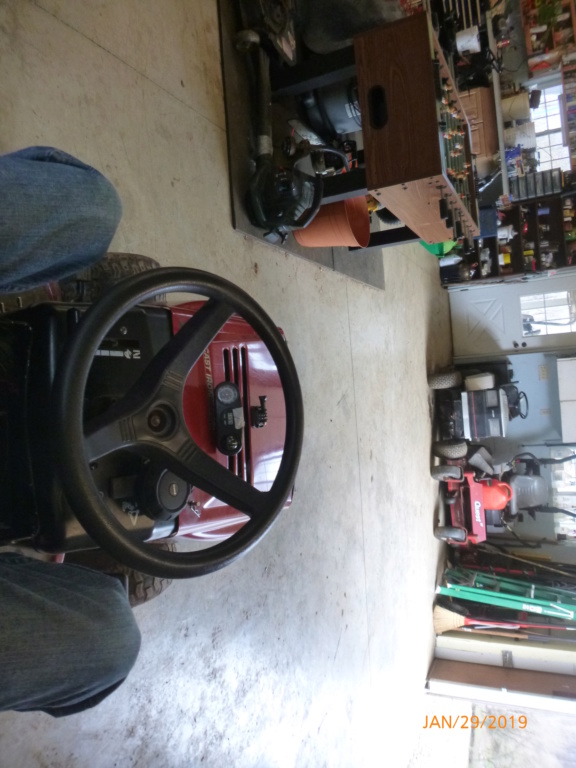 Brother got a lil' stuck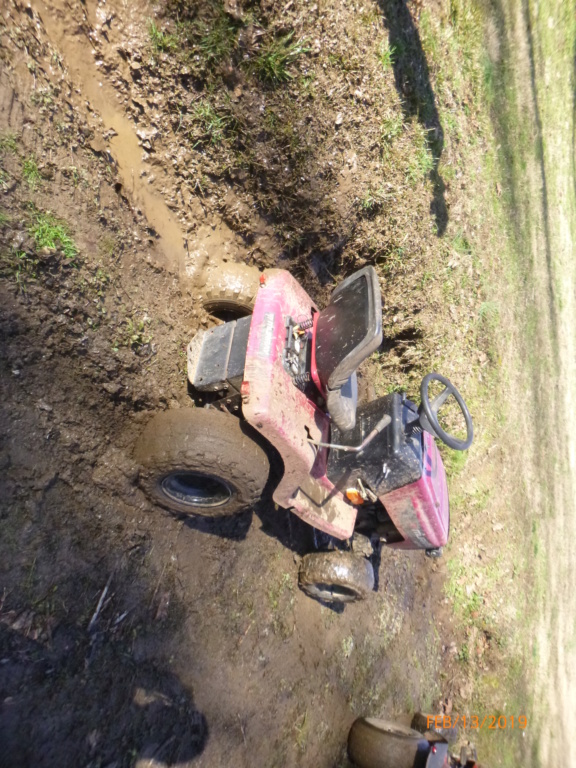 Then me...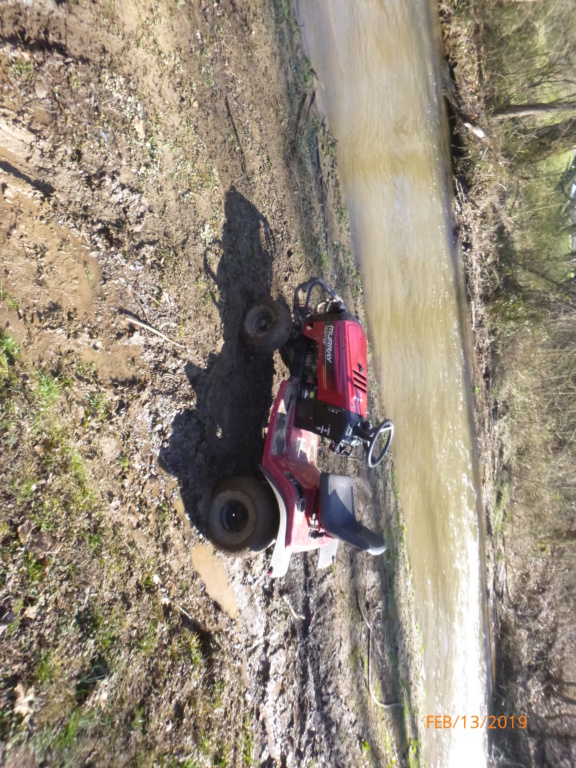 Another day, back at it. "Whoops, got stuck again. That stupid hydro's not fast enough!"  
After the mud...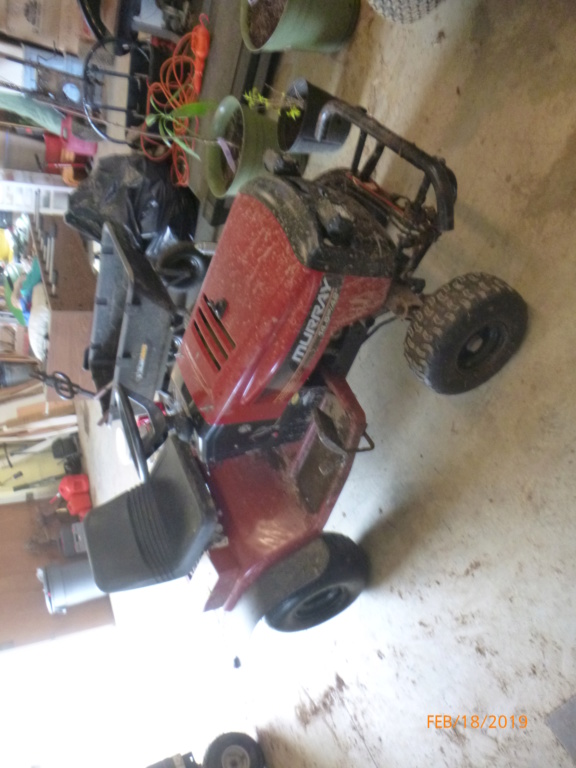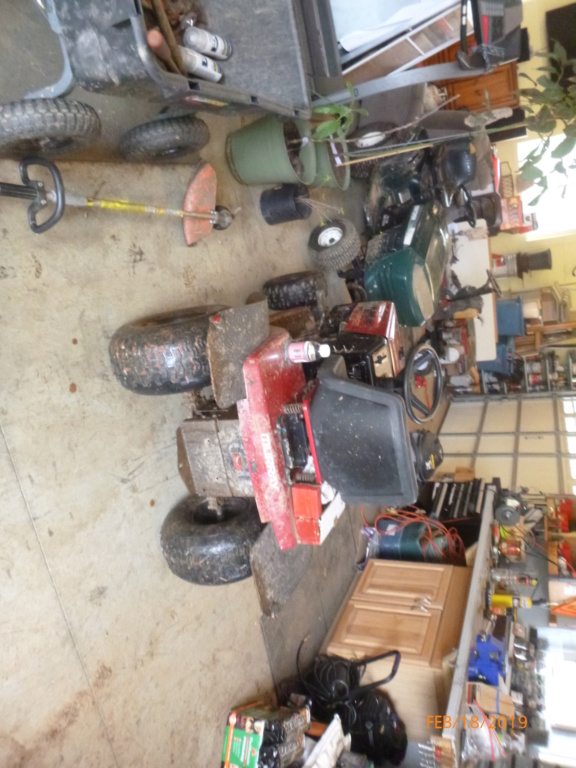 In the woods...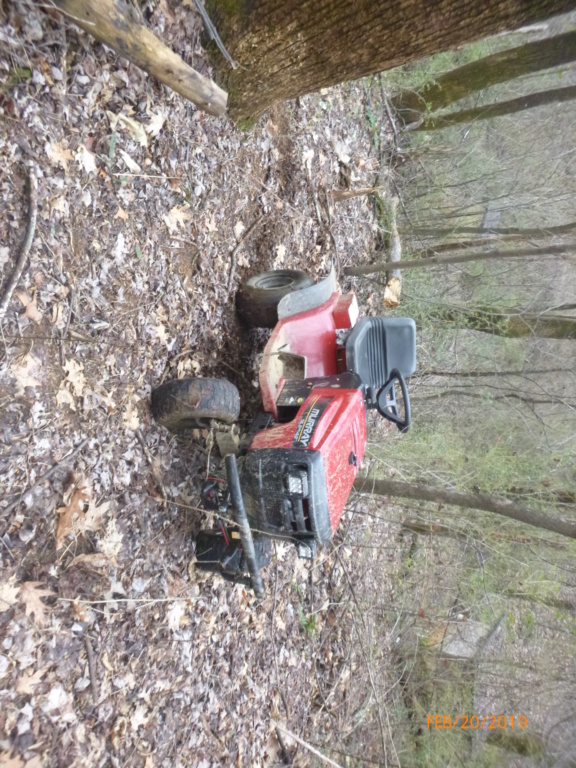 Out for a drive...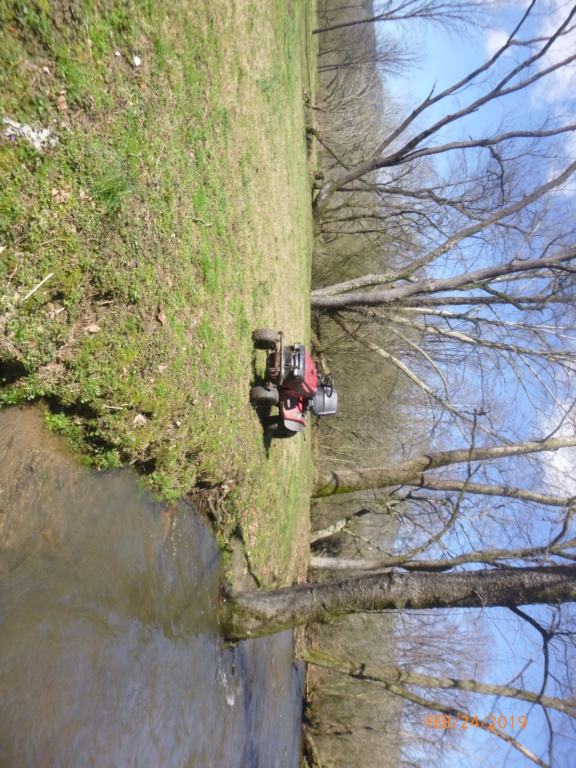 Yes! Now it's his turn!...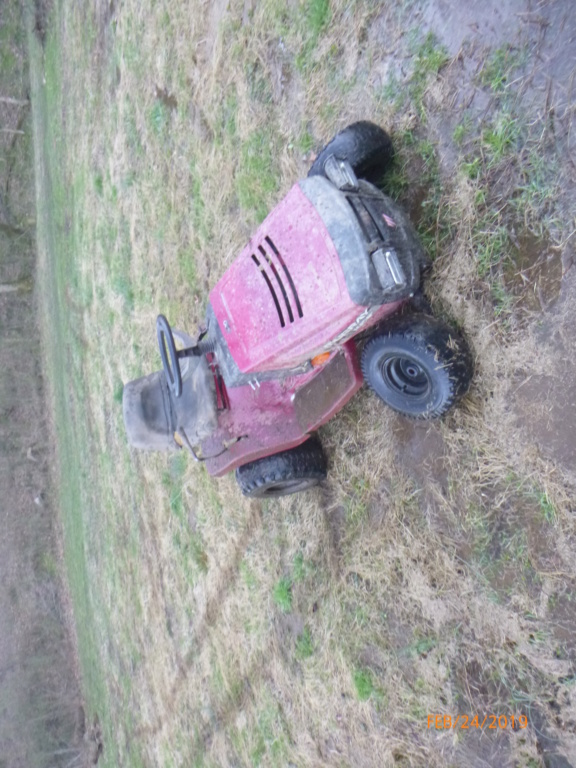 Back in the mud...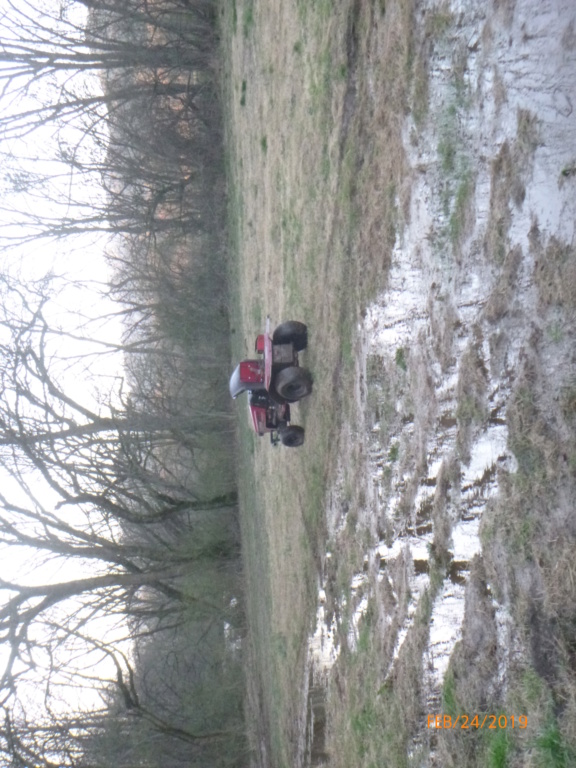 Look closely. See my brothers Murray still in the mud, only mine made it out intact.
Playin' near the creek...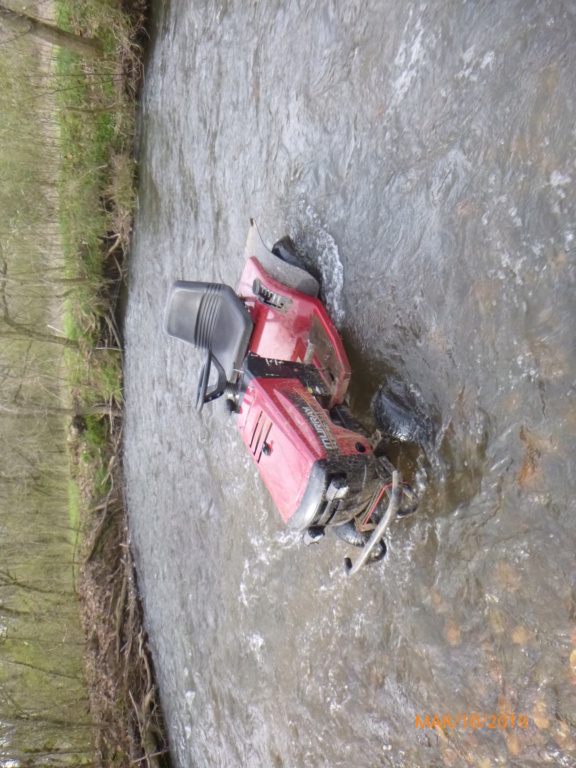 Don't forget mud mowers were also made to be worked...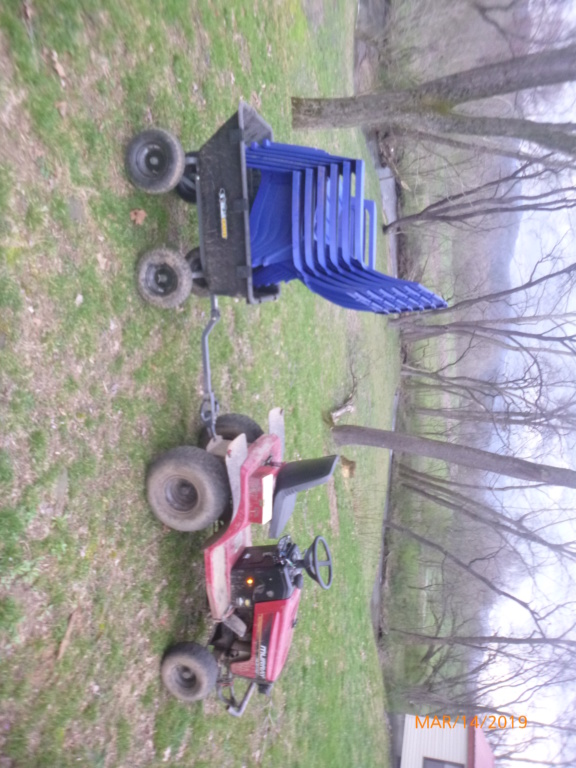 And here we are... present day...
(I am totally sorry about the sideways pics. I use a digital camera and it's about at the end of its life. But if it works it works.)
So, that's that. Any future plans? Oh yes, were just getting started. I was gonna buy an old craftsman from the 80s and do the mods that I'm planning for the Murray to it because I've always wanted one. But no one wants to sell theirs, so I thought, "what am I gonna do with the Murray anyway? Well that's the start of stage 2. But I have the Mountain Murray to work on right now so maybe some time late this year or early next year we'll start on it. Let the plans begin...
So, first and foremost is a tranny swap. Looking for a MST-205. 6 to 4 pulley ratio, left hand shift, locked diff. Maybe some sort of a hand brake.
-Electric horn just for fun
-Tire swap (V-tread)
-Side pipes
-Gas pedal
-Full suspension
-Frame, body, and steering column reinforcements
-Snorkel
-T-handle shift knob
-wheel bushings
-Maybe a lift
-Speedometer, clock, thermometer, compass, engine heat, RPM gauge, fuel gauge
-Rebuild the brush guard
-Billet rod, flywheel, crank, all the good stuff
-High performance carb, head, maybe run it governorless
And then have a good time thrashing it, mudding it, romping it, and running it in every event I can. I might be able to salvage the
beat up hydro and put it in a actual lawn mower. But I'm not jumping to conclusions, it still has a little while before it's thrashing days are over. Well guys it rained all night so I'm gonna go beat on the poor hydro some more.