Hi there folks. I've been thinking recently about starting a thread for my small collection of old garden tractors, that way I wouldn't have to clog up the TAA thread with pictures of them anymore, haha. Also this way other members can post pictures of their old garden tractors and maybe some info about them or where they came from too. I know a few of you have a couple old tractors, so feel free to share!
Anyways, I'm gonna try and put them in the order I got them. I apolgize in advance for the very long post.
#1 - 1957 Bolens HD Versamatic walk behind.
These are recent pictures of it, but I've had this old machine for many years, way before I even got my MTD.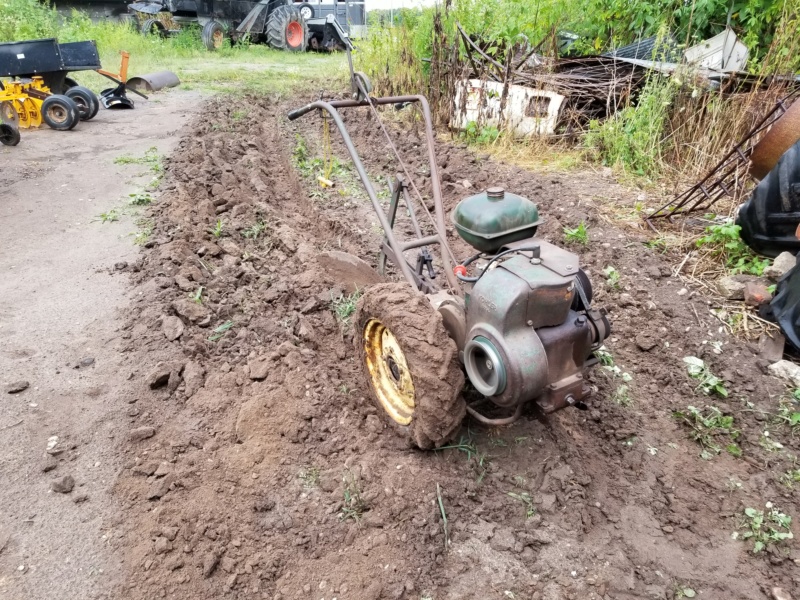 It has a Kohler K160 rated at 6.6hp, and a variable speed ("Versamatic") drive to a final drive transmission.
Like I mentioned, it was my first tractor ever, bought right in my home town. I had it running sometime after I bought it, but then it quit on me and it didn't run for a very long time because I needed a very hard to find ignition coil for it and I wasn't aware of the sources I am today. Luckily after locating one about a year ago, I'm happy to say it is up and running again, and I use it as much as I can!
I have a 9" or so moldboard plow for it, a two gang disk, and I made a drawbar attachment for it so I can hook up a trailer with a seat or other attachments.
#2 - 1973 Case 444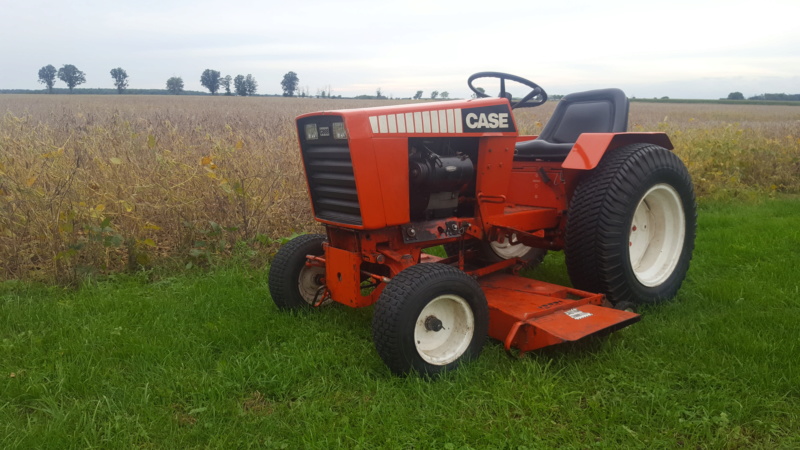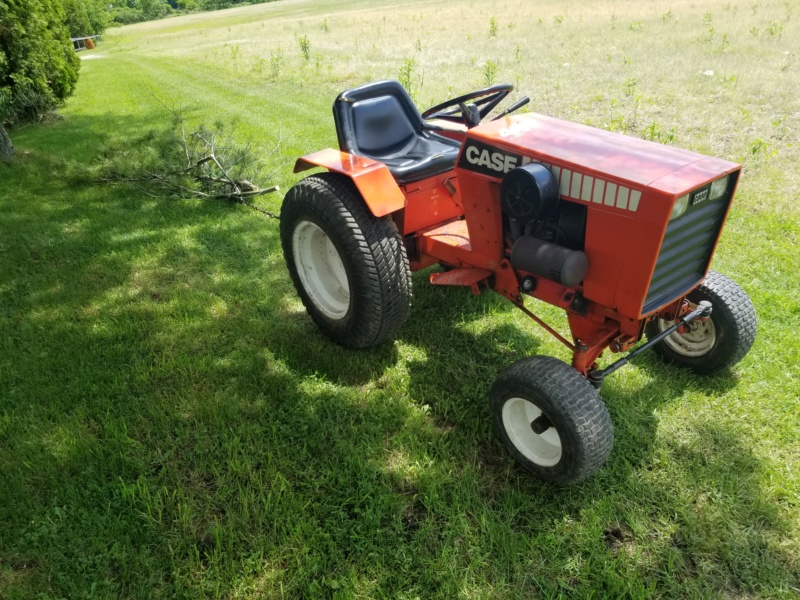 It has a Kohler K321 engine rated at 14hp and a hydraulic (not hydrostatic!!!) drive to a two speed rear axle.
This tractor was once my Dad's tractor that he used to mow our lawn many years ago when I was just a little kid. I fondly remember  sitting on and pretending to drive it after he would park it out back to cool off. I loved it because the starter generator and large rear tires made it look like a real tractor. It was gifted to me for my 16th birthday as something to get running, because he had left in it a barn for  a long time. I was extemely happy. After a couple years of use I ended up getting it bored out 0.010" over and rebuilt it in my garage, because it had started knocking and burning oil. After the rebuild it ran great with no noise or smoking. I have had to do a few different repairs to it over the years, but it is a great old tractor and a real workhorse.
I have a model J44 mower deck for it as well as a 54" dozer blade and matching dump cart. Both of which are not original Case implements.
#3 Allis-Chalmers B-110. (Year Unknown)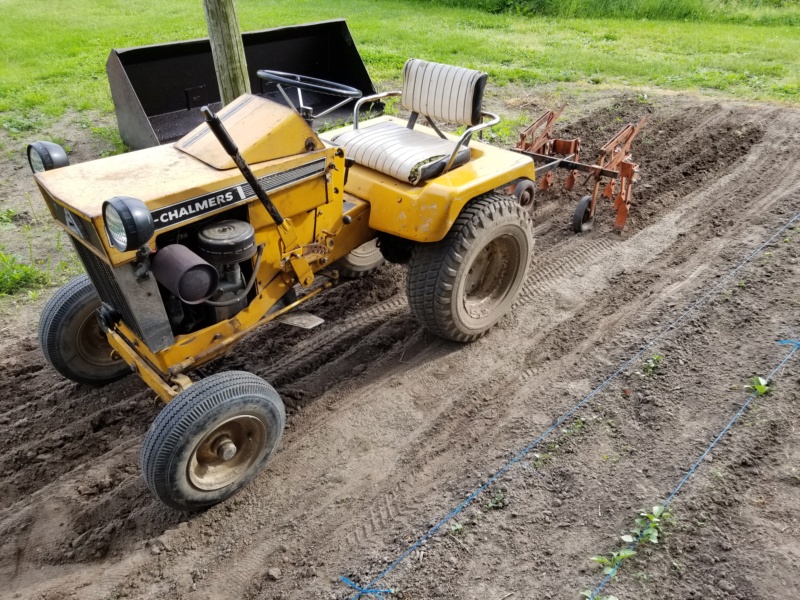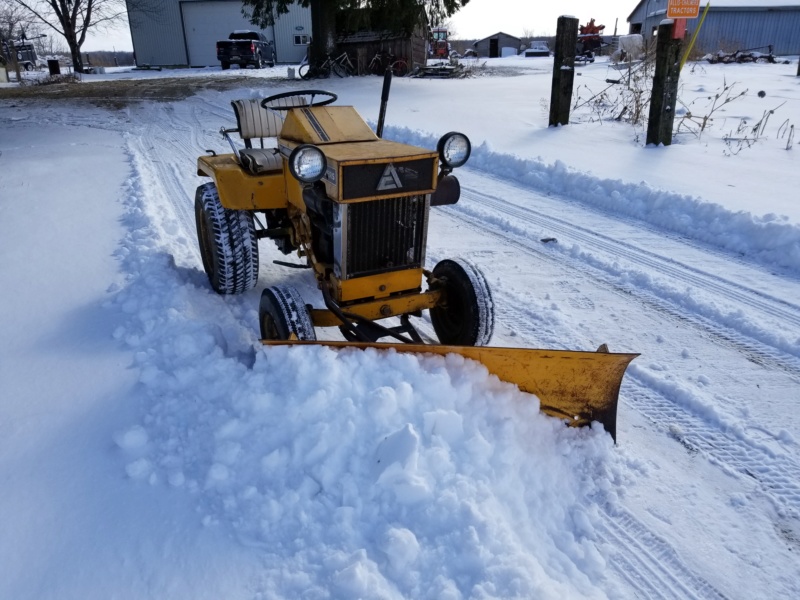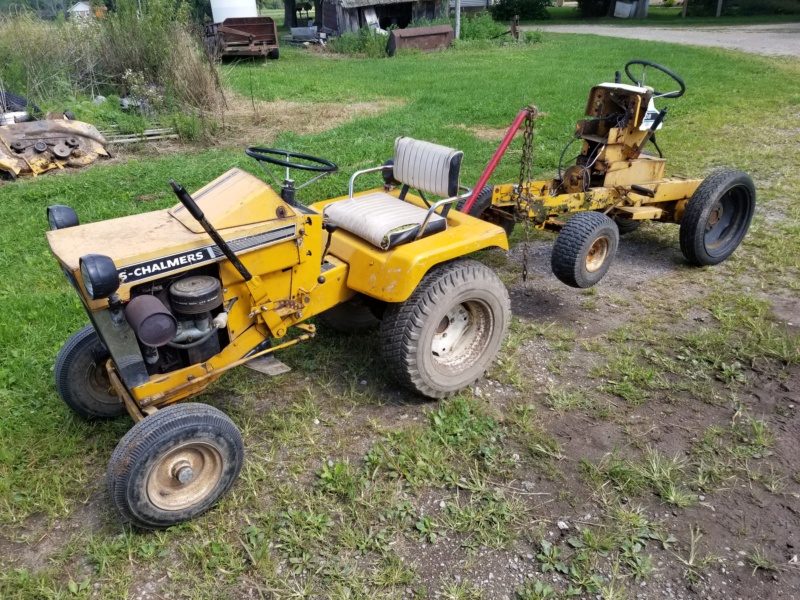 Has a 24 series Briggs engine rated at 10hp, and a 3-speed + reverse transaxle.
This one was huge for me, my first Allis! I have always wanted a B-110, and I purchased this one a few towns over along with two decks, an Allis dozer blade, and a rolling B-110 chassis for parts. It ran and drive fine when I got it, but I ended up having to put two bearings, seals, and a cross shaft in the bevel gear box. It's worked great ever since though, and probably my favorite of all my tractors. I use this old girl all the time.
I have a few decks for it as well as a dozer blade. It has the factory rear sleeve hitch that I made a lifting drawbar attachment for, and K have made/modified many attachments to work off the rear of this tractor. It is a very useful little tractor!
#4 - 1965 Wheel Horse 655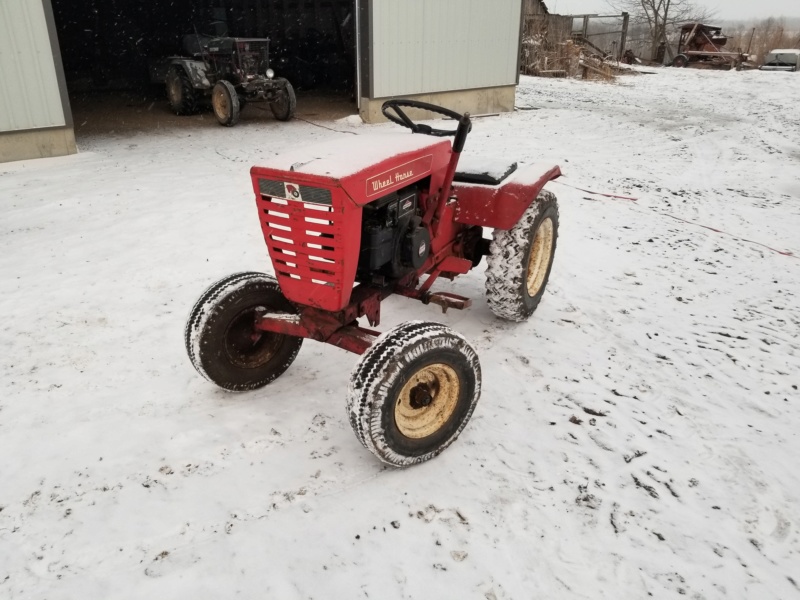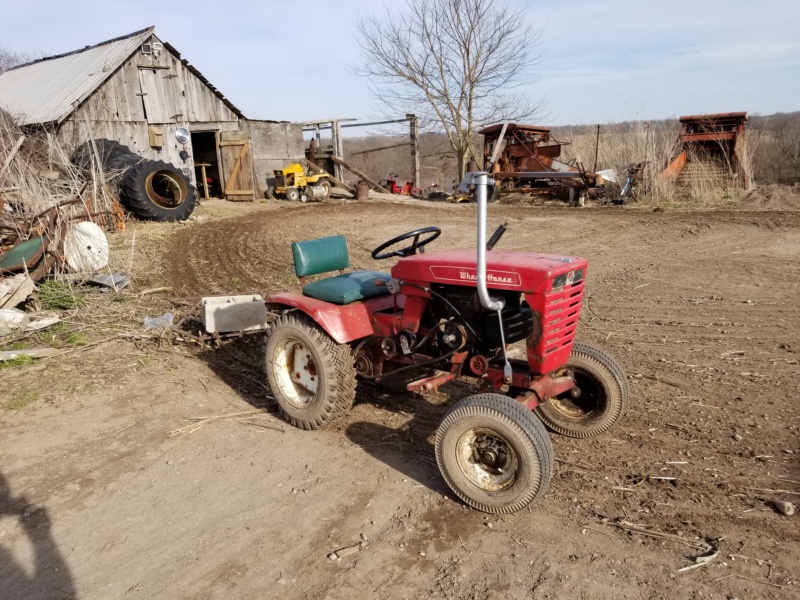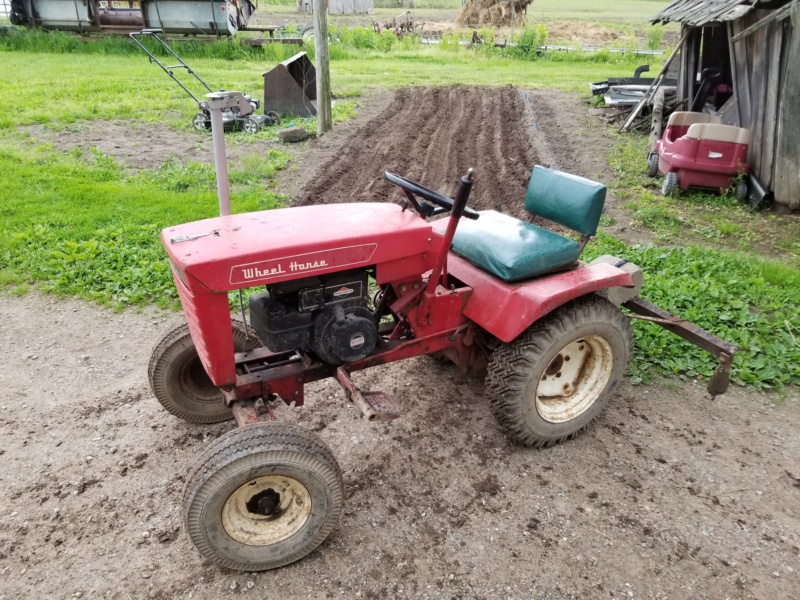 This tractor was missing the original Tecumseh H60 when I got it, so it now has a 5hp Briggs aluminum block. Has a 3-speed + reverse Uni-Drive transaxle.
This was my first Wheel Horse tractor, and I loved it right from the start! It is a bit underpowered, and it bother me that is doesn't have an older engine in it, but it's still a great little tractor. After I got the engine mounted and had it running and driving, it has been pretty much reliable ever since. Someday I hope to find a more peroid correct engine for it to replace the 5hp Briggs.
It has the original slot hitch that had to be unsiezed, but now works great. I have made a little three row cultivator for the slot hitch that works quite well, and I would love to find a blade for it someday.
#5 - 1976 Allis-Chalmers 716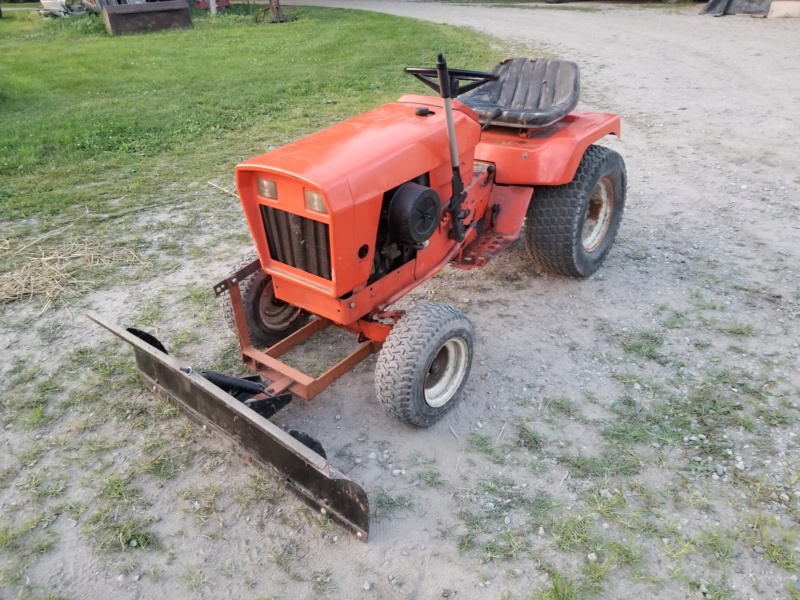 It has a Kohler K341 rated at 16hp, and a 3-Speed + reverse transaxle with the dual range belt setup, making it a 6-speed
I bought this tractor from a friend as a non-runner, but it had just been sitting for a while so it didn't take much to get it going. I was pretty excited because I have always wanted a 6-speed 700 series Allis, not to mention this was the first 10-bolt Kohler I had ever had! Ever since I got it running it has been very reliablez always starts right up and runs beautifully. It is a real powerhouse, really good for pulling just about anything. Has a bit of a knock to it sometimes though, so someday I'll probably end up getting it bored out and rebuild it.
We have a blade that fits this one, but isn't an Allis blade. It pulls a harrow and other tillage equipment beautifully.
#6 - 1975 Allis Chalmers 710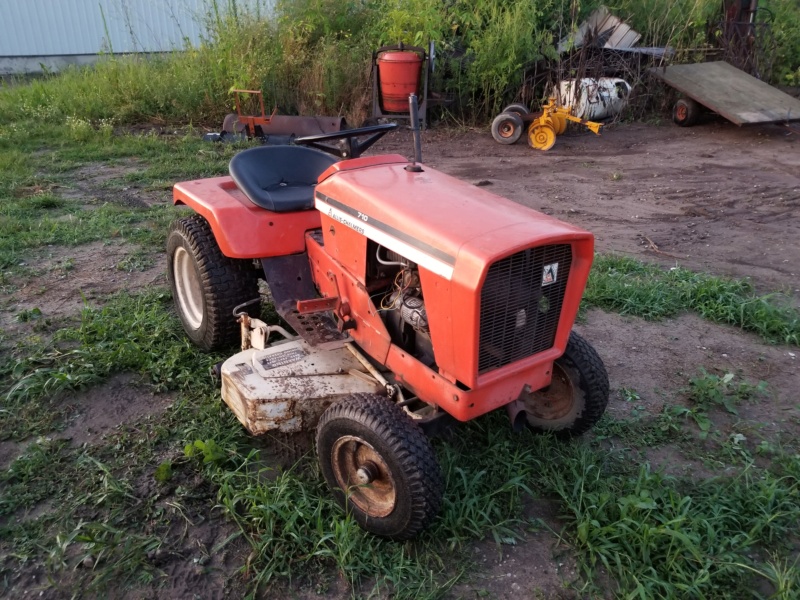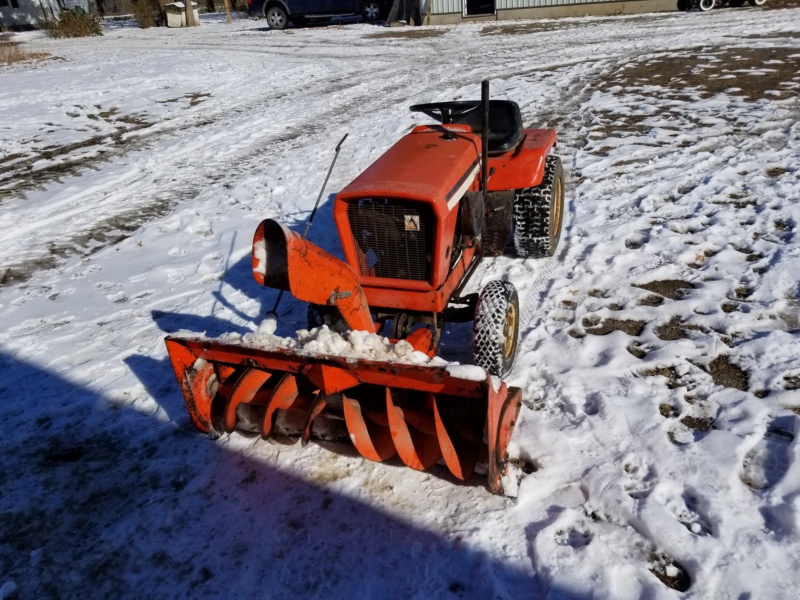 Has a Kohler K241 rated at 10hp, and the usual 3-speed + reverse.
This one is very similar to my 716 obviously, but a little simpler. (No headlights, no front PTO, no dual ranges) I bought this one a few towns over in non-running condition, but it hardly took any work to get it going. It did however have an issue with the transmissiom being stuck in 1st gear even though the shifter was in neutral. Sort of common on these if they're shifted improperly, but it's an easy enough fix with a bent screw driver and some patience. Pretty much the only issue I've had since getting it running and driving was the clutch not disengaging at all, which I narrowed down to a brake misadjustment. It runs and drives great now and is a pretty versatile little tractor.
I have a mower deck for this one, and we have a snowblower that fits on it.
#7 - 1970 Cub Cadet 106 (Frankentractor)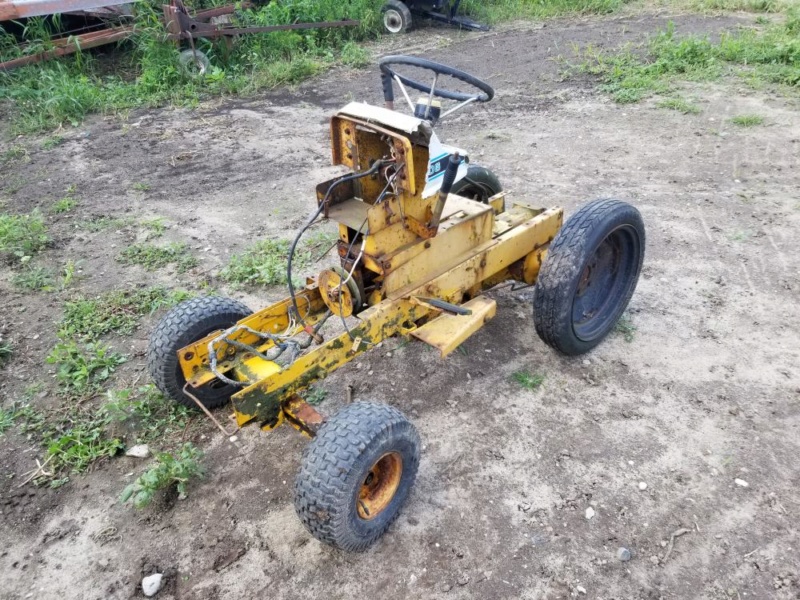 This one is a bit of a project, haha. Bought it as a chassis that had been sitting under a couple pine trees for years. It had no front axle but the fella found one for me. The reason I really wanted it was because it had the rear PTO option which is quite rare. So after finding a lot of parts from multiple spources, here it is: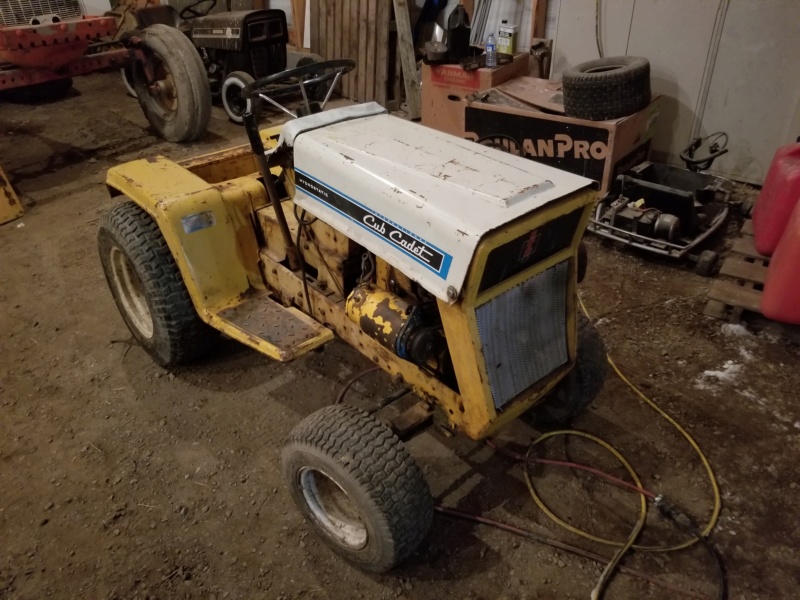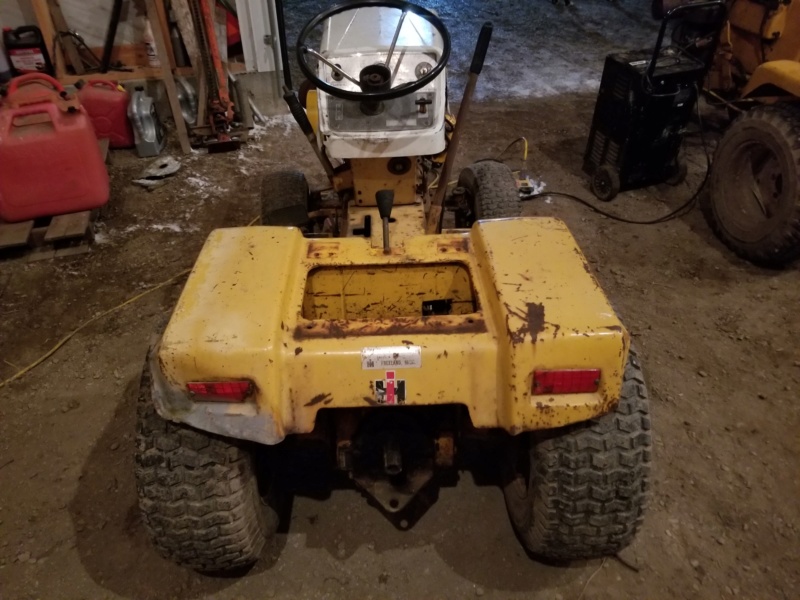 It has a Kohler K241 rated at 10hp, and the standard 3-speed + reverse transaxle.
I actually did have it running and driving before I got the body panels by pull starting it and and hooking a battery to the coil. Happy to say it ran and drove just fine. I have always loved the narrow frame Cubs, adnd I'm quite happy that I finally got one. Now that I have the body panels, I'm going to completely re-wire it and put a seat on it. I'm really looking forward to finishing it.
#8 - 1972 Ford LGT125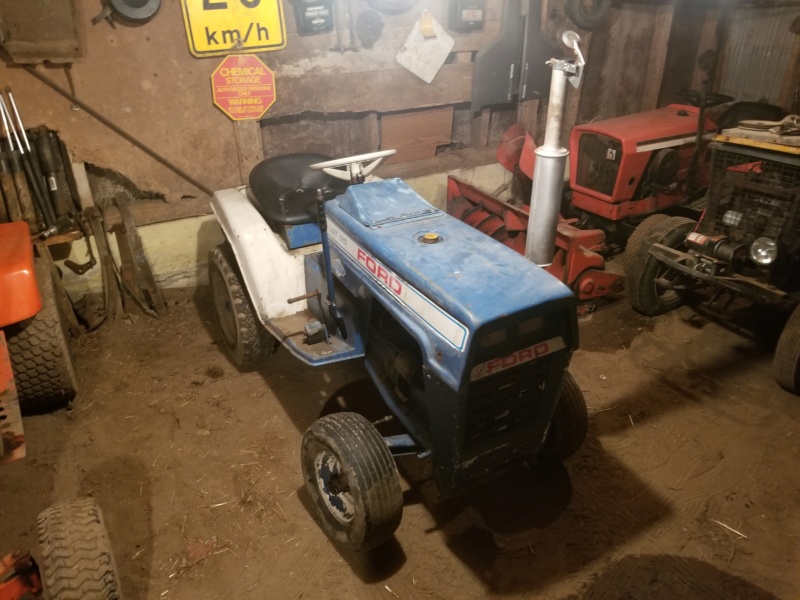 Has a Kohler K301 rated at 12hp, and an Eaton hydrostatic transmission turning a Peerless 2500 two-speed final drive.
I obtained this tractor extremely cheap about an hour away from home from a fella who couldn't figure out how to get it running. Had all new ignition parts and a newer carb on it, but there were several mistakes made with the insallation of the ignition components, the biggest being the lack of 12v going to the coil. So in other words I more or less stole it from the poor guy, haha. I fixed all the ignition issies cleaned the carb, and had to throw a spare air cleaner assembly on it, and after some fine tuning she runs and drives great! The original steering wheel was pretty busted up, so for a little while I had a Cub Cadet steering wheel on it. The original steering wheel however, was a white one which apparently was only made for one year, so I fixed it up with some epoxy and reinstalled it. I've always wanted one of these LGT series Ford, they are very nicely style and designed very well. This thing is an absolute tank and super nice to operate.
No attachments for this one, but I would love to track down a blade, 3-point, and rear PTO for it someday.
#9 - 1963 Wheel Horse 953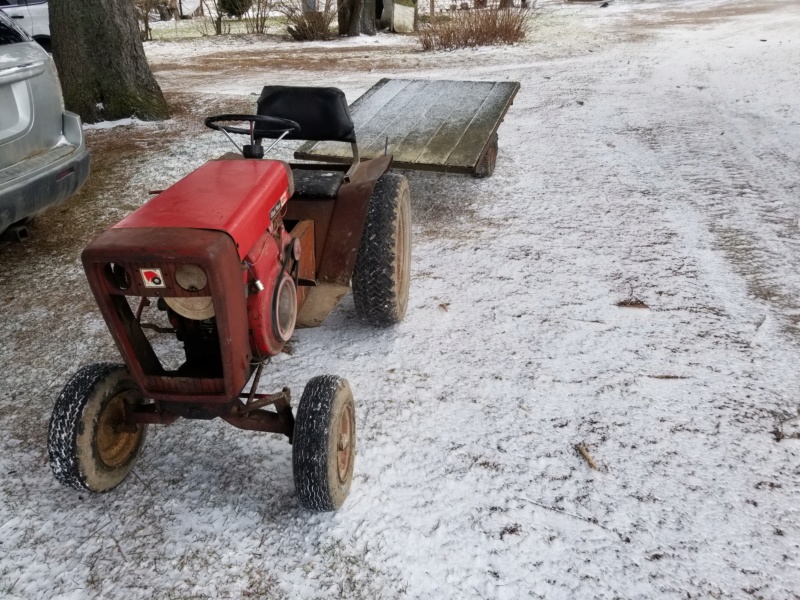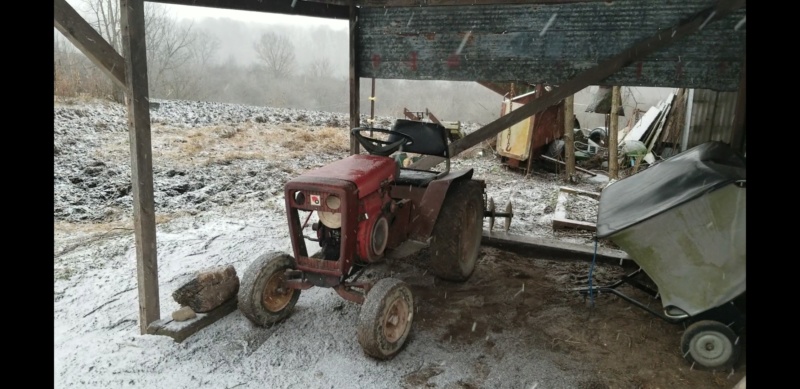 It has a Kohler K241 rated at 9.6hp, and a 3 speed + reverse Uni-Drive transaxle.
This one was purchased from a friend, (same guy that I bought my 655 from) a few towns over. It ran and drove great when I bought it, but was missing the hood, grille mesh, and headlights. This tractor is a real tank as well, has the big 15" rear rims, a super solid frame, beefy Wheel Horse transaxle, Ross steering box, and hydraulic lift! As you can see it has a 1054 hood on it, which sorta bothers me but it still looks real nice. Better than no hood at all, haha. The 953 was a one year only model, and this is one of the real early ones. There were three generations of the 953's, the first of which had the Ross steering boxes, a unique steering wheel, slighty different headlights and a serial number starting with 62-. Unfortunately the unique steering wheel and headlights are long gone, but it has the Ross box and bares the serial number 62-627. I have always loved the style of these Wheel Horse tractors, and I'm very very happy with this one.
It has the original slot hitch on the rear which means the cultivator I made for my 655 works on this tractor as well. The hydraulic lift makes it a breeze to use.
Well fellas, that's the collection! Pretty small still, but I'm always looking for more, haha.
I apologize once again for rambling so much, but I really love these old machines and enjoy talking about them. Feel free to ask questions about my tractors if you have any, I'll be happy to answer! Don't forget to post some pictures and a little story about your old garden tractors too!
Thanks for reading.