Did a little tinkering with the GT today. Got an idea to add some steel plate to brace the bumper a little bit, so I used some nice 3/16" stuff for it: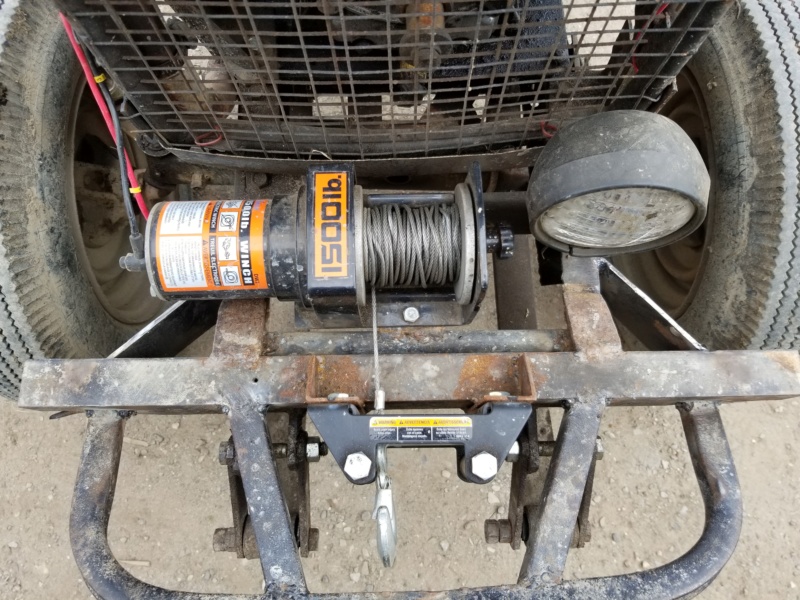 Might not be neccessary, but you can never have too much steel! Haha. Also should help things slide out from behind the bumper instead of getting stuck when I'm backing up in a trail, I've had that happen a few times.
Also, while trying to carry a bucket of nails on the hood, I got the idea to try and make a simple, removeable hood rack for it! So I started tacking up a frame out of some 5/16" rod: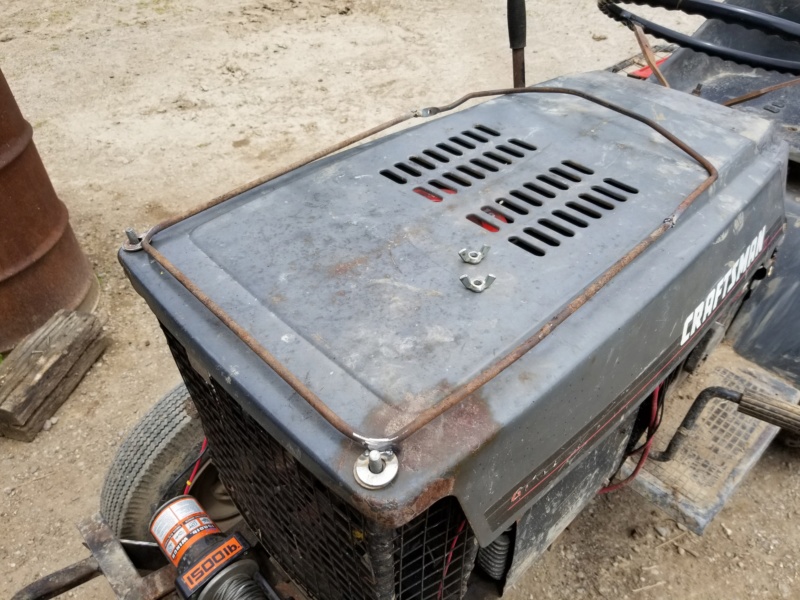 Washers welded to the front as you can see, then the wing nuts for the hood hold it down at the front.
And the middle bars welded in place: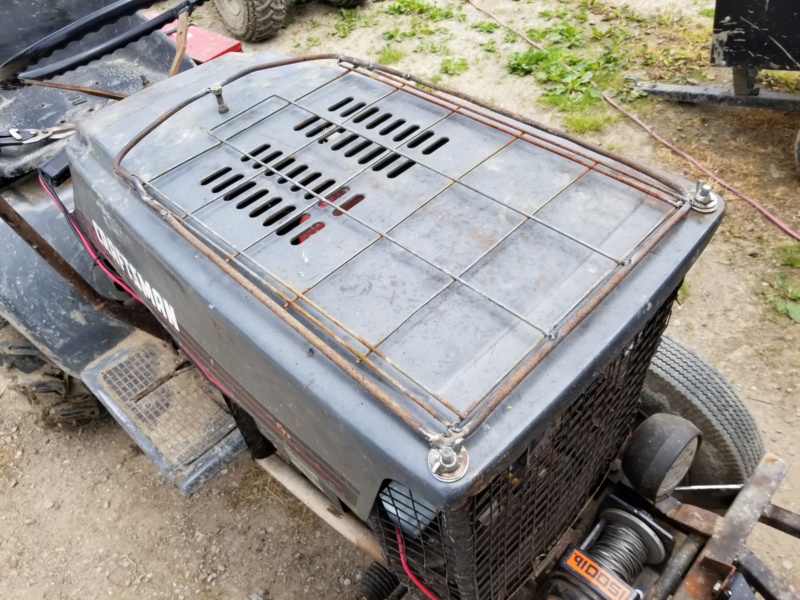 Just had a single support bolt at the back, but that allowed for too much flex, so I ended up having one on either side. Worked much better.
Then I threw some paint at it! Had some grey lying around that actually sorta matched the original colour of the tractor: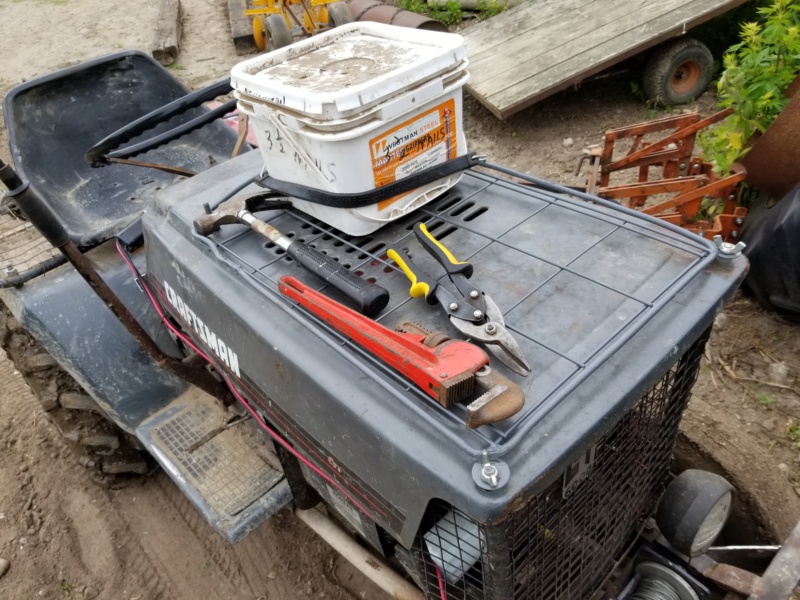 Turned out pretty good! I imagine it'll come in quite handy, haha.
Let me know what ya think!